Welcome to our newest feature!
Come Fill Your Cup aims to help women get into God's word in a serious way and our newest feature will help with just that. Finer Grounds is a verse by verse, chapter by chapter, book by book, meaty, deep digging study of God's word.
Enrich your personal Bible time or study with a group of ladies. 
Thought-provoking questions help you reach new levels of faith.
Studies are thoroughly researched and passages are expertly explained.
New lessons will post every Tuesday morning.
Each lesson has an attractive printable format along with the online version, making it easy for you to study online, print out for a personal journal or share in a class setting– whatever option best suits you.
Every quarter, we'll bring you a new in-depth study of God's word.
Lessons are structured in 13-week (one quarter) segments so you can easily share them with your ladies' Bible class.
New studies will begin the month before a new quarter starts (September's lessons start in August; January's lessons start in December, etc.).
Join us as we grow toward God!
1 & 2 Peter
Lesson 1: A Portrait of Peter
This week we will begin our e
xciting study of the letters written by Peter. Before we dig into the actual text itself, let's take some time to get to know the man who penned them.
It is a scene many of us are very familiar with; however, this time, imagine yourself in Peter's shoes: You are scared and alone as you warm yourself by the fire (John 18:18) reflecting on the events that had just taken place.  Jesus, your teacher and closest companion, the one you knew to be the son of God (Mark 8:29), has just been arrested (John 18:12).  In the garden just a short while ago, you were prepared for a fight, certain that this was the moment you had been waiting for, the moment that the Messiah was going to usher in His kingdom.  Boldly you stepped forward, willing and expecting to give your life for your Master and His cause.  You lashed out at none other than the servant of the high priest, cutting off his ear (John 18:10).  Then, unexpectedly and calmly, Jesus told you to put away your sword and went with the soldiers (John 18:11).  Confused at the events that had just taken place, you followed closely behind (John 18:15) and now here you are, standing by the fire outside the court of the high priest, while Jesus is being questioned (John 18:15-16).  You hear a girl beside you ask if you are a disciple of Jesus and you tell her you are not.  Two more people ask if you were associated with Him and you turn your back on your dearest friend twice more (John 18:17-27).  You immediately hear a rooster crow and realize that you have done the unthinkable (John 18:27), denied Christ Himself, just as He said you would (John 13:38).  The reality of this sinks in and you begin to weep bitterly (Matt. 26:75)
This is the man that authored the letters we will be studying the next few weeks.  He was fiercely loyal, headstrong, passionate, and sometimes missed the mark.  For us to understand what Peter writes in his letters, we must be willing to see things from his perspective.  As we take a deeper look into his life, don't simply dwell on the facts about Peter; get to know him personally.  Peter had some amazing moments of self-realization throughout his time with Jesus and beyond, each molding him into the man who was so convicted in the gospel message that he was willing to face imprisonment and possible death to share it with others.
Probably one of the most fascinating things to dwell on when you look at the life of Peter, is the fact that Jesus took a simple fisherman (Matt. 4:18) from Bethsaida (John 1:44) and shaped him into one of the most compelling speakers and writers the world has ever known.  He was not an educated man (Acts 4:13), yet the Holy Spirit poured amazing wisdom and knowledge through him (Acts 4:8).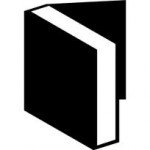 One of the ongoing themes of scripture is God's use of imperfect people to fulfill His perfect plan.  List other unlikely people He used to accomplish His purpose.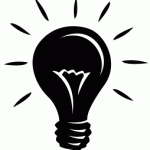 What are some unexpected ways that God has used you or those around you to fulfill his purpose?
Peter had the amazing opportunity of experiencing Jesus' teachings and miracles first hand.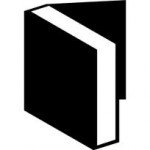 Read the following accounts and write about how they would have made you feel toward  Jesus had you been in Peter's shoes.
Matthew 8:14-17
Mark 5:21-43
Luke 5:1-11
Peter was a firsthand witness to these awe inspiring events!  This caused him to be the first to make the bold confession that Jesus is "the Christ, Son of the living God." (Mark 8:29)  Jesus then gives Peter the "keys to the kingdom" (Matt. 16:19) and allows him to be the one to preach the first gospel sermon, (Acts 2:14-41) which opened the kingdom to the Jews.  Later, when he baptizes Cornelius (Acts 10:17-29), he has the opportunity to do the same for the Gentiles.
Peter had an experience that very few people in scripture ever had.  He heard the voice of God (Matt. 17:5).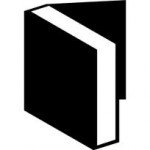 Read Matthew 17:1-8 and describe the events in your own words. How do you think that this affected the message that Peter later shared? 
Luke tells us in Acts 4:13 that Peter and John were speaking with confidence even though they were untrained men.  Surely hearing the voice of God give approval to the Man you were following would have erased any possible doubts you may have had.
Peter had a boldness and loyalty in his faith that was to be admired.  He didn't hesitate to follow after Jesus, even if it meant getting a little wet (Matt. 14:22-33).  As impressive as his confidence and faith were, Peter did have some faults and was rebuked by Paul and even Jesus Himself on occasion.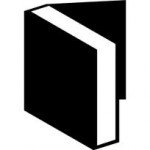 Read Galatians 2:11-14.  Why was Paul upset with Peter?  How did Peter's actions affect those around him?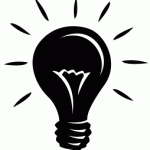 Often times we influence people without even knowing it.  We must be very careful that our actions are not causing our brothers and sisters in Christ to stumble.  Has there ever been a time when you unknowingly influenced someone in a negative way?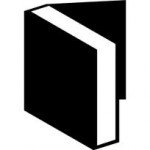 Read Matthew 16:21-25 and explain why Jesus scolded Peter. 
Even though Peter spent his time with the Savior Himself, he still struggled with thinking of plans from an earthly perspective instead of a godly perspective.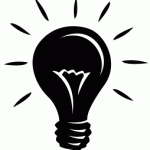 What are the areas of your life that Jesus might rebuke you for not keeping the godly point of view in mind? 
As we study through 1 & 2 Peter, keep in mind the things that Peter experienced and how they are affecting his writing.  Many times the things Peter tells his audience to fix are the things that he struggled with himself.  Remember that Peter was a man of extreme passion and fidelity, he had seen first-hand the miracles of Jesus and heard the voice of God with his own ears.  While guided by the Holy Spirit in his writing, you can't help but see how his experiences shaped the way he presents his material.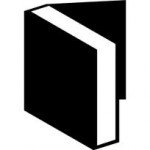 This week, read through 1 & 2 Peter in one sitting and remember they are letters.  Try to hear Peter's fervor and love for his initial recipients and for you.    
For printable version, click on link and use your browser's print function
1 & 2 Peter: Lesson 1
By Kristy Huntsman
Kristy is CFYC's Finer Grounds Editor, a co-host of our podcast CFYC Espresso! and all-around right-hand-gal. She and her husband, Lance serve with the Southwest church of Christ in Ada, OK where Lance is the youth minister. Kristy is a stay-at-home-mom to their two daughters Taylor and Makayla.