1 & 2 Peter
Lesson 2: Introduction to 1 Peter
Peter's 1st letter was written to the Christians that were scattered throughout Asia Minor (1:1), which is modern day Turkey. It was most likely written around 64 or 65 A.D. (Walvoord 838).  The early church was mostly made up of Jewish converts, but by this time Paul and other missionaries had reached the Gentiles and the Church became a melting pot of various nationalities. This is very evident in the wording of 1 Peter. Peter makes references throughout his writing to Old Testament scriptures and calls his readers "aliens" (1:1). Each of these things would resonate with his Jewish-Christian audience. He also refers to some of his readers being "formerly ignorant of God" (1:14) and as having "futile ways of life inherited from their forefathers" (1:18). These statements would indicate that the Gentiles were among his readers as well.
Christians of this time period displayed behavior that was unique in their culture. Their fierce allegiance to Christ kept them from worshiping the Emperor and state gods; this was often seen as a lack of patriotism (Richards 876). Within the church, they did not adhere to the household codes that were prevalent in the Greco-Roman culture. Because of these things Christians were increasingly viewed as outsiders and troublemakers (Waltner 20).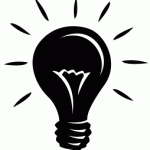 As the Church we are called to be different. In a society filled with immorality, we should stand out, just as the Christians Peter was addressing were. In today's culture, how do we separate ourselves from the self-gratifying culture that we live in?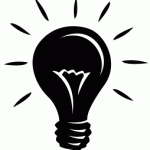 What are some of the consequences for standing out as a moral person in a society that is so corrupt?
In October of 64 A.D., Nero began his formal persecution of Christians; he went as far as burning them alive to illuminate his gardens at night (Wiersbe 740). Even before this regulated persecution, emperor cults were taking the job into their own hands. In the outlying areas (which is the audience of this letter), where there was less official government presence, these cults were targeting and torturing Christians because they felt as if they posed a threat to the emperor's authority (Utley 208).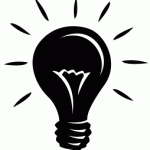 While we don't see regulated mass murder of Christians in our society today, we are seeing several legislated forms of "persecution." For instance, in some states it has become illegal to preach against homosexuality. It is considered a hate crime punishable by jail time. In the presence of such regulation, what should the church's response be?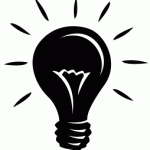 What are other similar forms of persecution the church is facing today?
When reading through 1st Peter, we are encountered with an older, more temperate man than we met in the gospel accounts. Peter has no doubt learned from his mistakes and cautions his readers against some of the very things he struggled with such as pride and impatience.
Peter knows that his brothers and sisters in Asia Minor are encountering and will continue to endure many hardships because of their faith. In 1 Peter he paints a vivid picture of the devil as a lion ready to devour them. Peter was not speaking from ignorance, he had been imprisoned himself (Acts 12) and according to tradition he would be crucified just a few short years after these letters were written (Robertson). In the midst of all of this, he wrote a simple, yet powerful letter, encouraging his fellow Christians to stand firm in their faith.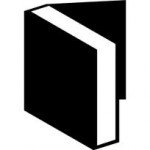 The theme verse for this study of 1 Peter will be 1 Peter 1:13. Read this verse and rewrite it in your own words here: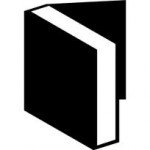 There are several keywords Peter uses throughout this letter. Take some time to read through and mark each time these words (or their synonyms) are used. Try to read through the letter one time with each individual word in mind. This will help you see the various themes and how they fit into the book. 
Keywords:
Suffering (PASCHO): be badly off, in an evil plight; suffer, endure
Grace (CHARIS): kindness; gift; thanks; good will
Chosen (EKLEKTOS): chosen; elect; choice, excellent
Called (KALEO): call, call by name, name; invite; summon
Holy (HAGIOS): dedicated to God, holy, sacred; holy; pure, perfect, worthy of God
Glory (DOXA): brightness, splendor, radiance; greatness
 (Arndt)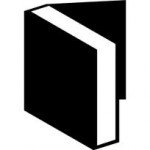 What do we learn about each of these keywords from 1 Peter?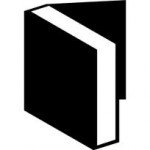 Using as many keywords as possible, write a sentence or two describing the theme of 1 Peter.

Each time you read through this letter, be sure to keep the theme in mind. Remember, these were real people facing real problems, just like you and I. Also, as you continue to study the book of first Peter, draw as many parallels as you can between yourself and Peter's audience. The more you understand your similarities, the more this book will come alive with practical teachings you can apply to your everyday life.
1 & 2 Peter: Lesson 2 Printable Version
———————————————————————————————————————–
Arndt, W., F.W. Danker and W. Bauer. A Greek-English Lexicon of the New Testament and Other Early Christian Literature (3rd edition). Chicago, IL: University of Chicago Press, 2000.
Richards, L.O. The Bible Reader's Companion (electronic ed.). Wheaton, IL: Victor Books, 1991.
Robertson, A. Word Pictures in the New Testament. Nashville, TN: Broadman Press, 1933.
Utley, R.J.D. Volume 2: The Gospel According to Peter: Mark and 1&2 Peter. Marshall, TX: Bible Lessons International, 2000.
Waltner, E. and J.D. Charles. 1-2 Peter, Jude: Believers Church Bible Commentary. Scottdale, PA: Herald Press, 1999.
Walvoord, J.F., R.B. Zuck and Dallas Theological Seminary. Vol. 2: The Bible Knowledge Commentary: An Exposition of the Scriptures . Wheaton, IL: Victor Books, 1985.
Wiersbe, W.W. Wiersbe's Expository Outlines of the New Testament. Wheaton, IL: Victor Books, 1992.

By Kristy Huntsman
Kristy is CFYC's Finer Grounds Editor, a co-host of our podcast CFYC Espresso! and all-around right-hand-gal. She and her husband, Lance serve with the Southwest church of Christ in Ada, OK where Lance is the family minister. Kristy is a stay-at-home-mom to their two daughters Taylor and Makayla.