As we begin our study, notice that the second chapter begins with the word therefore. Reread the first chapter and refresh your memory so you can more easily see how Peter is linking these sections. In this chapter, Peter tells his readers how to live in this world among sinful people while still keeping their Christian identity. Pay special attention to all of the commands he gives.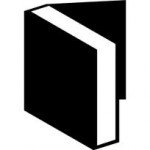 Read 1 Peter 2:1-3
Chapter 2 begins with Peter listing things that we, as Christians, are to put aside (APOTITHEMI). This literally means to take off like you would an article of clothing (Arndt). These are attributes we are to strip off completely!
Malice (KAKIA): mean-spirited or vicious attitude
Deceit (DOLOS): taking advantage through craft and underhanded methods
Hypocrisy (HYPOKRISIS): to create a public impression that is at odds with one's real purposes or motivations
Envy (PHTHONOS): jealousy
Slander (KATALALIA): speaking ill of another
(Arndt)
Think back to chapter 1; Peter urges his readers to have a sincere love for each other. He is now telling them how. Each of the items listed are actions that affect other people. If we are clothed with these things, we cannot have a true, loving relationship with our fellow Christians; a relationship we will desperately need if we are to successfully navigate the trials and temptations this life holds.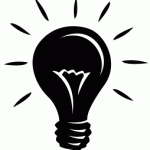 Which of these negative qualities are hindering your relationship with your brothers and sisters in Christ?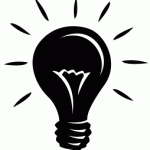 How can you make an effort to strip off this behavior?
Peter doesn't stop with simply telling us to shed these negative qualities. He commands us to nourish ourselves so that we can continue to grow in our spiritual lives. Our food should be the Word of God and we must crave it just like a baby craves milk. As women, we spend a lot of time obsessing about our diet; we count calories, measure portions and count points. We need to have the same vigilance about our spiritual diet. Peter tells us how to properly nourish ourselves so we can grow in Christ: Study your Bible!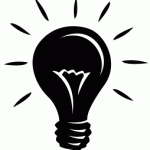 Are you spiritually malnourished?  How can you improve your spiritual diet?
This section is full of Old Testament quotations (mostly from the book of Isaiah). Peter is showing his readers exactly how Christ fulfilled these prophecies.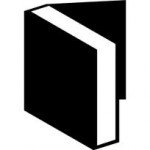 What phrase does Peter use in verse 4 and 5 to describe both Christ and Christians?
We, like Christ, are living stones used to make a spiritual house. Christ isn't just any piece in this formation; he is our cornerstone. A cornerstone would have been the first placed and the most important in a structure. If the cornerstone was removed the entire structure would be unstable and would have collapsed.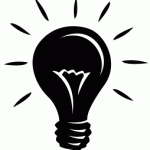 In what ways does Christ serve as our cornerstone?
As Christians, Christ is the foundation of our lives. He is vitally important and incredible precious to us; however, to the unbeliever, Christ is something else: a stumbling block.  Because they are disobedient to the word, Christ will ultimately cause them to stumble. It is this disobedience that will condemn them.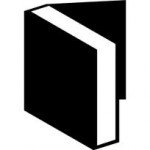 List the 4 ways Peter describes Christians in verse 9.
Peter uses a lot of imagery throughout his writing that equates Christ's church to spiritual Israel: chosen race, royal priesthood, holy nation, etc. Pay attention to these references throughout the book. Because we are now God's people, we belong to Him.  I found this beautiful quote by William Barclay that perfectly describes this concept. "In any museum we find quite ordinary things-clothes, a walking stick, a pen, books, pieces of furniture which are of value only because they were once possessed by some great person.  It is so with the Christian. The Christian may be a very ordinary person but he acquires a new value because he belongs to God." We are God's possession and this should be our primary identity!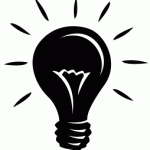 What are some of the things that we allow to define us?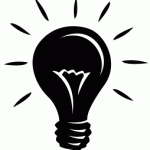 What can you do to make God's ownership your primary identity?
If we are living as we should, our lives will naturally advertise to the world the goodness of our Heavenly Father. Complete devotion to Him, will allow others to see what He has done in our lives.
In the first part of his letter, Peter spends an enormous amount of time reminding his readers of how incredibly blessed they are. These blessings would be vitally important for them to keep in mind as they faced all of the temptation and suffering that would soon come. In verse 11, he gets extremely practical. Peter loves his readers dearly and wants them to have specifics so they know exactly how to handle themselves when this suffering comes to pass.
In these two verses, you can hear Peter's passionate plea for God's people. Pay attention to the strong language he uses in this section. These fleshly lusts are not a trivial matter; they are continually waging a war for our souls!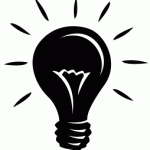 What are some of the earthly desires that wage war for your soul?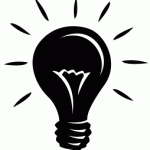 What are some things you can do to win this battle?
Verse 12 is the main idea of this section. Peter tells them, "keep your behavior excellent among the Gentiles." Remember the imagery of spiritual Israel Peter uses throughout this letter? The Gentiles he is referring to are spiritual Gentiles, in other words those who do not know God. The word excellent (KALOS) literally means beautiful in outward appearance. Even if the world initially hates us because of our Christian identity, our actions should be so attractive that they can't help but eventually desire to look like us. The world cannot see our heart; we are constantly judged by our appearance and actions.  Let's make sure that they are glorifying God.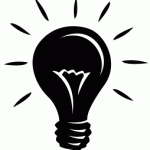 What are some of the actions you have seen in others that you would consider beautiful?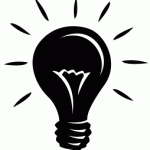 How can you make Christianity look appealing to the world by your actions?
Now we get down to the meat of the matter. Peter is going to tell us exactly how our behavior can stand out as excellent while we are in the world. If you take a moment and really digest what he says in the rest of the letter, you will see how radical it really is.  Don't just skim over these commands, dwell on them and think about what it would look like to truly obey them.  Peter is asking us to do things that sometimes seem opposite of our natural inclinations.  It was no accident that he spent the first half of his letter reminding them how much they have been blessed.  Now he is going to expect extreme behavior from them.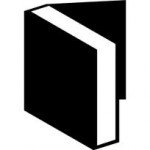 Read Luke 12:42-48 (focusing especially on verse 48) and explain how it relates to 1 Peter.
We sometimes think of submission as a dirty word, but it is a central idea of scripture. It simply means to be subject to. Unfortunately, many times our prideful attitudes get in the way of true submission. In a society filled with self-centeredness, Peter knows that subjecting themselves to the will of another will be one way the church will stand out.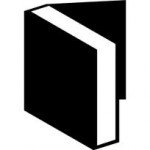 What is the first example of submission Peter gives in verses 13 and 14?
Peter tells us that we need to show submission to our government. This doesn't mean that we give approval to everything that they do; it simply means that because we are obedient to the will of God, we will show our submission to the institutes of man.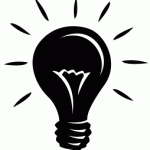 What does submitting ourselves to our governing authority look like today?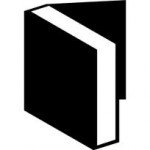 According to verse 15, what is the will of God?
This verse echoes Peter's thoughts in verse 12 with one small twist, in verse 12 we stand out because our actions are beautiful and in verse 15 we stand out by doing right (AGATHOPOIEO), which literally means to be a good citizen (Arndt). We are free in a spiritual sense but we are to act in a decent, honest and responsible manner. Our spiritual freedom is not an excuse for treating others with disrespect.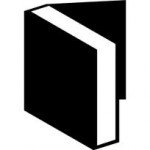 In verse 17 Peter gives 4 commands, list them.
The word Peter uses for honor here (TIMAO) literally means to value (Arndt). Peter wants us to treasure people. If we truly look at the world from a spiritual perspective, each person is a precious soul that is either won for the Lord and therefore our brother or sister, or they are eternally lost. We need to understand the value of each and every one of these souls.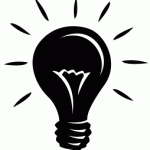 How could you do a better job of valuing the souls of the people around you?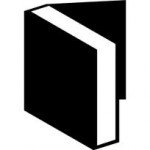 What is the second example of submission that Peter gives (verse 18)?
In our culture today, probably the closest thing we have to this slave-master relationship is that between employer and employee. It is interesting to note that we are not only to be submissive to good masters but to the corrupt ones as well. The word Peter uses here for unreasonable (SKOLIOS) literally means unscrupulous or as we would say crooked (Arndt). We are lucky to have the freedom to leave a place of employment any time we choose. However, while we are there, even if we do not agree with what is going on, there is no room for slander against the boss or ill will toward him. No matter what our atmosphere we must exude Christianity!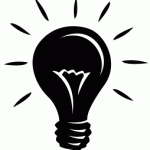 Are you respectful of your employer and others in your workplace? What can you do to improve on this?
Peter then goes on to give us the ultimate example of how to behave when we suffer injustly, that of Jesus. Jesus was the most righteous person who ever lived and if He can was not too proud to act sumbissively than we have no right to think we are above acting in this fashion.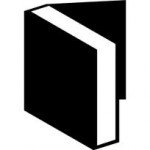 In verse 22 and 23 list the things Jesus did not do.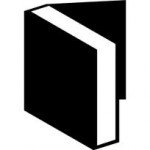 What did Jesus do instead (verse 23)?
Peter calls Jesus our example (HYPOGRAMMOS). This word was used to describe the models that teachers wrote to be copied by their students (Arndt). Remember that paper with the lines and the dotted letters from grade school? That is what Jesus is to us. He is the dotted letters we should trace so that we can get it exactly right. God knew we couldn't just make it up on our own, we needed this pattern. We need to be following Jesus' ultimate sinless example and continually entrust ourself to God.
As you go about your week be sure to act in a submissive way and value all of those around you. Remember you are God's possesion and your purpose is to obey His will.
———————————————————————————————————————————
Arndt, W., F.W. Danker and W. Bauer. A Greek-English Lexicon of the New Testament and Other Early Christian Literature (3rd edition). Chicago, IL: University of Chicago Press, 2000.
*Note: The author uses the New American Standard Update for all quotations and references.
1 & 2 Peter: Lesson 4 Printable Version
By Kristy Huntsman
Kristy is CFYC's Finer Grounds Editor and all-around right-hand-gal. She and her husband, Lance serve with the Southwest church of Christ in Ada, OK where Lance is the family minister. Kristy is a stay-at-home-mom to their two daughters Taylor and Makayla.