1 & 2 Peter
Lesson 5: 1 Peter 3
As you read 1 Peter, don't forget that the chapter and verse numbers were added long after the letter was penned. I am using the chapter numbers as a convenient way to divide the lessons; however, thoughts continue through the chapter divisions. Because of this, it is good for you to read the entire letter each week so you can gain a more full understanding of how each thought fits into the context.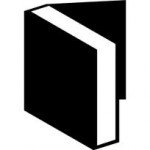 Read 1 Peter 3:1-7
Think back to the last half of chapter 2; Peter begins discussing with his readers how they should live and giving specific examples.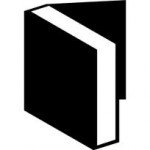 What is the final example of submission Peter illustrates?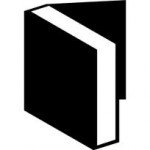 In verse 1, what is the reason Peter gives for acting in a submissive manor to our husbands?
Unfortunately, this situation is all too common in our congregations today. Many women are the lone spiritual light in their family. They alone, hold the torch and try to light the path for their children. Peter has a message of hope though; it is possible for them to win their husbands but it must not be done in the typical nagging way. They are to have a respectful attitude toward their husband and must display chaste behavior. The word chaste used here is HAGNOS which means pure and holy (Arndt). This woman is to set her behavior apart even in her ungodly household. Does this idea sound familiar? It should, Peter has been repeating it throughout the letter: Set your behavior apart so God can be glorified!
Peter goes on, commanding women to refocus their mindset away from the outward appearance and onto their inner self. We should adhere to Peter's command here and cloth ourselves not only with beautiful dresses, but with this gentle and quiet spirit. Does this mean that I have to be the silent wallflower that sits in the corner and is never outgoing? No! The word he uses for gentle (PRAUS) means to not be overly impressed by a sense of your own self-importance and quiet (HESYCHIOS) means to carry out responsibility without commotion (Arndt). In other words, this is a woman who isn't self-centered and doesn't complain about everything she has to do.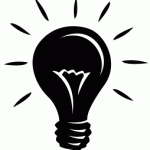 How do you allow pride and complaining to get in the way of your duties at home? How does this affect those around you?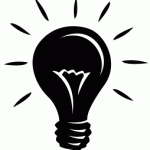 In what ways can you extract the self-centered attitude from your life?
Peter also has something to say to husbands as well. Verse 7 has been attacked as one of the most anti-female verses in the Bible; however, these assailants are missing its true spirit. When Peter calls wives weaker here, he literally says weaker vessel or jar. Think about the weakest dishes you have in your home; these aren't the heavy duty plates you get out for everyday use. This is the fine china you don't let your children near because it is extrememly breakable. It was probably a special gift from someone and you treat it with respect, only handwashing it. Your china is extremely delicate, but it is beautiful and precious to you. This is the idea Peter is trying to convey to husbands; their wives are precious and should be treated as such.
Peter begins this section with the phrase "To sum up" or "Finally" depending on your translation. This indicates that these are his closing thoughts on a particular subject.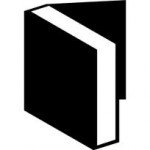 Think back to the things discussed at the beginning of Chapter 3 and throughout Chapter 2. What has been the theme that Peter will now be moving on from?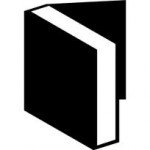 List the 4 commands given to Christians in verse 8.
If all Christians worked toward attaining these attributes, many of the problems that arise in the church would be easily rectified. Dwell on each of these qualities and imagine what it would look like if you put it into full practice. Remember, our relationship with our fellow Christians is extremely important; we need them! Always be searching for ways to strengthen these relationships.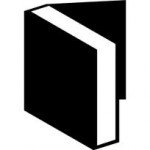 According to verse 9, what is the appropriate conduct towards those who are hostile?
God has had infinite patience and compassion toward us and has commanded us to share that with others. The souls in the world deserve the same compassion and opportunity we have had. Remember God loves their souls dearly too. Instead of looking down on them as the evil and sinful people, we should view them each as a precious child God is trying desperately to win back.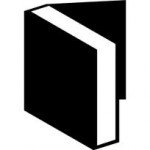 Peter closes this section by quoting from Psalm 34. Explain the main idea of this quotation (verse 10-12).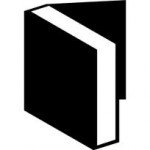 How does this relate to Peter's thoughts on living a holy life in a worldly setting?
This section begins with a rhetorical question: "Who is there to harm you if you prove zealous for what is good?" Remember back to the first and second chapters when Peter described the God who was in control of everything and everyone. He is a God who has the power to both save and condemn. If we keep our lives into perspective, any suffering or even death we experience on Earth pales in comparison to what our Heavenly Father will do for us if we "prove zealous for what is good."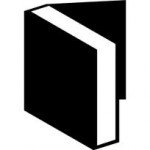 Read Matthew 10:26-28 and explain how it relates to this passage.
In verse 15, Peter gives us a very specific command: Set Jesus apart and make him the master of your heart! Many times we are willing to go through the motions of faith, especially if they don't interfere with our everyday lives; however, what Peter commands here is a more complete devotion. Christ must own our hearts and nothing should hinder this.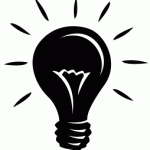 What are the things in your life that keep Jesus from having complete ownership of your heart?
Peter makes another important command in verse 15: We should always be able to defend our faith. This means we should never rely on another person's knowledge to carry us through. We should be constantly studying and asking questions, eager to find the answers, just like that baby craving his milk (1 Peter 2:2). Peter also tells us the manner in which we are to give this defense. We are to do so with gentleness and reverence. If you remember back to verse 4, gentle means not being prideful. Like the insulting person in verse 9, we are to approach this questioning person with love and respect. We should never be condescending or hateful with our answers; that attitude would only cast a negative shadow on Christianity.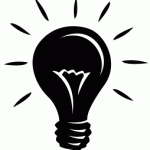 Has there ever been a time when you produced an answer for someone in a non-loving or condescending way? How can you ensure that this does not happen when studying with someone?
In verse 16, Peter repeats a thought he has shared several times throughout the book; we are to behave in a way that if someone brings accusations against us, they will be proven wrong.
Once again, Peter references Christ's actions. In the Old Law, sacrifices had to continually be made for the forgiveness of sins. Peter explains to them that the sacrifice of Jesus only needed to be made once for all. He was the just that was given for all the unjust (you and me).
Verse 19 is often a confusing passage; however, when you read it in context and understand the verb usage, it becomes more clear. The uncertainty arises when people read that it says Jesus preached to the souls in prison or in Hades. If you look at the original language, the preaching happened in the past tense to the souls who are now in prison. In other words, the Word was preached to these people while they were living and they were disobedient; therefore, they now are in prison. If you continue reading into verse 20, you can easily see that these people were those who lived at the time of Noah while the ark was under construction.
Remember to think of this verse in context, the souls in prison are not the purpose of the section; Peter is setting the stage to present a type and anti-type. A type is something in the Old Testament which foreshadowed its anti-type in the New Testament (the same way Adam was a type and Christ the anti-type-Rom 5:14).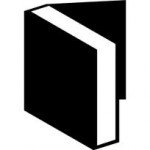 What are the type and anti-type presented in verses 20 and 21? 
Just as we would appeal in a court setting to waive a sentence, baptism is our appeal to God to overturn our death sentence. Because of the resurrection of Jesus Christ we have this privileged and we should take it very seriously.
As you go about your week, remember the examples of submission Peter gave. Remember to strip yourself of any prideful inclinations and fulfill your duties without any complaining. This sounds like a tall order, but take it an hour at a time. If you successfully gain this gentle and quiet spirit (1 Peter 3:4), you will always be a blessing to those around you.
_____________________________________
Arndt, W., F.W. Danker and W. Bauer. A Greek-English Lexicon of the New Testament and Other Early Christian Literature (3rd edition). Chicago, IL: University of Chicago Press, 2000.
*Note: The author uses the New American Standard Update for all quotations and references.
By Kristy Huntsman
Kristy is CFYC's Finer Grounds Editor and all-around right-hand-gal. She and her husband, Lance serve with the Southwest church of Christ in Ada, OK where Lance is the family minister. Kristy is a stay-at-home-mom to their two daughters Taylor and Makayla.