1 & 2 Peter
Lesson 6: 1 Peter 4
Hopefully, by now you can list some of the main ideas of 1 Peter: Act in a way to glorify God even in unholy situations, build strong relationships among your fellow Christians and stand firm through your trials and temptations. You can also show how Peter uses Christ example as a pattern for us to follow. As you advance through Peter's first letter, you will see these themes continuing. Remember as you read, if Peter felt the need to repeat something multiple times, as he did with these ideas, than it must be very important for us to adhere to.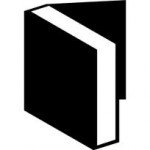 Read 1 Peter 4:1-6
Once again, Peter tells his readers to emulate Christ in their suffering. Surely this image of suffering would have been burned into Peter's mind because he witnessed it first-hand. He tells us that going through righteous suffering will purify our lives.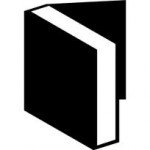 According to verse 2 how should we be living?
In verse 3, Peter refers to the idea of living as a Gentile. Remember, he is talking about those living as spiritual Gentiles, or non-believers. Before you became a Christian, you were classified in this way. We must be sure our changed title causes a difference in our actions.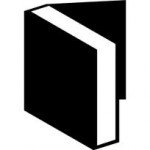 In verse 3, Peter lists some traits that characterized his readers' former lifestyles. What are they?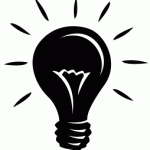 Have you completely separated yourself from all of the things that characterized your former lifestyle? If not, what can you do to get rid of them?
When you rid yourselves of these things and start on your new path, Peter tells us that those on your old course will be surprised that you don't participate in the same "excess of dissipation" as them. The word excess (ANACHYSIS) refers to a wide stream that pours out and dissipation (ASOTIA) means wild living (Arndt). Peter is illustrating the life of the unbeliever as an uncontrolled outpouring of reckless behavior. When you don't join them, they become upset and they malign (slander) you.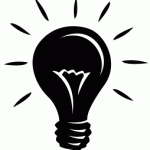 Has there ever been a time you have refused to participate in the behavior of those around you and found yourself under attack? How did you respond?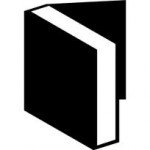 According to 1 Peter 3:9 what should your response be in this situation?
We must always watch our tongue, even when we are being spoken against and insulted for doing right. Peter reminds us that those who act in this way will receive their judgment as well. These are the "dead" Peter is referring to in verse 6. They are spiritually dead, but we all were spiritually dead at some point. If none of us were, there would be no reason for the gospel to be preached. It is God's desire that they will repent and live for His will.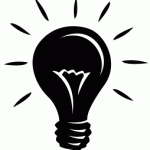 Does reminding yourself of the impending judgment of those who insult and offend you cause you to view them in a different light? How does this change your response?
Peter has just spent the last few verses reminding us of the judgment that will befall the spiritual Gentiles. Now he will focus on the behavior we should exhibit knowing that our judgment is also nearing. We are to be sound of judgment (SOPHRONEO) and sober in spirit (NEPHO) which literally means we are to be prudent with focus on self-control and well-balanced (Arndt). It is the same thing we are told in any emergency situation: Keep a level head and don't panic!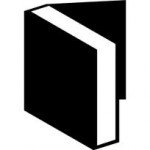 According to verse 8, what is the one thing Peter recommends "above all?"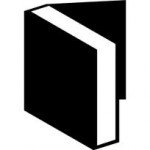 What does Peter say is the purpose of this action?
Here again, Peter reminds us of the importance of a relationship with our Christian brothers and sisters. If you repeated something to your husband or children this many times, you would mean business! Likewise, since Peter took the time to encourage this relationship so often, he wants to make sure we don't overlook it.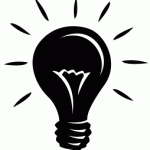 Have you taken time in the last few weeks of our study to work on the relationships with your Christian family?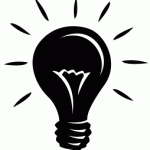 What are some things you can do this week to improve your connection to just one other person?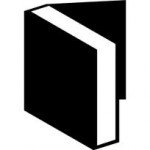 What command does Peter give in verse 9?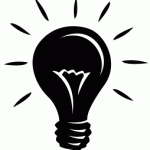 How can you be more hospitable this week?
As Christians, we have each been given the amazing gift of the grace of God and we need to be good stewards of this grace and use it to serve others. We should also let it permiate our lives to the point that it can't help but show itself in our actions and our words. Have you ever known someone who was so trained by God's word that when they spoke it was as if their words were constantly in line with scripture? That is how our lives need to be. We need to be so entrenched in His Word that we naturally act and speak in a way that glorifies God!
According to Peter, we shouldn't let the trials and temptations in our lives to take us by surprise. He wants to be sure we understand that these things will happen to all of us. We should expect it.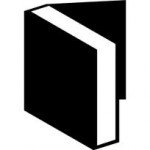 The imagry Peter uses here is very similar to that of 1 Peter 1:7. What does this fire produce?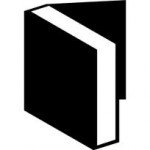 According to Peter, how should we view suffering?
Verse 12:
Verse 13:
Verse 14:
Verse 16:
Verse 19:
Living in this world filled with sin, we will face hardships because we bear the name of Christ. Peter wants us to understand that this suffering will have a good result. Peter also mentions some suffering that is brought on by our own selfish desires and warns us to stay away from it.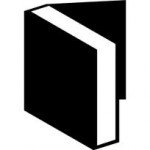 According to verse 15, what are some of the reasons for suffering that we should distance ourselves from?
Are you surprised that "troublesome meddler" made it onto the list? The Greek word ALLOTRIEPISKOPOS means someone who meddles in things that do not concern them or a busybody (Arndt). For the most part,the other sins Peter lists here are things that we recognize as wrong and stay away from; however, meddling in other people's affairs is something that women are extremely guilty of. Knowledge is power and if we feel we have a better way to do something or more knowledge than someone else, we are quick to exert that power over them. We involve ourselves in matters that don't involve us and can cause extreme divisiveness. Sisters, we need to watch our behavior and watch our mouths!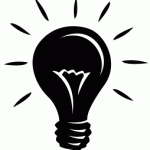 What sufferings have you seen come out of troublesome meddling?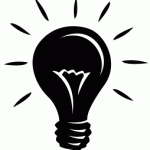 How can you separate yourself from behaving in such a way this week?
There is not much that can tear a congregation apart faster than the gossiping and manipulation of women. On the flip side, women also have a great gift for encouraging. As you go about your week, make a concious effort to replace your negative and meddling words with encouragement and watch the effect it has on those around you.
Verse 17 and 18 are some of the most sobering verses in this letter. We will be judged and it is very difficult for even a Christian to be saved; because this is the case, the Godless man has no hope. As you go about your week, if you are moked and ridiculed because you bear the name of Christ, remember these verses. Have compassion on those who are behaving in this way because if they continue on their present course their souls will be lost. Behave in such a way that they can see Christ shining through; by doing this you may be the person who steers them toward the path of salvation.
————————————————————————————————————————
Arndt, W., F.W. Danker and W. Bauer. A Greek-English Lexicon of the New Testament and Other Early Christian Literature (3rd edition). Chicago, IL: University of Chicago Press, 2000.
*Note: The author uses the New American Standard Update for all quotations and references.
 1 & 2 Peter: Lesson 6 Printable Version
By Kristy Huntsman
Kristy is CFYC's Finer Grounds Editor and all-around right-hand-gal. She and her husband, Lance serve with the Southwest church of Christ in Ada, OK where Lance is the family minister. Kristy is a stay-at-home-mom to their two daughters Taylor and Makayla.