1 & 2 Peter
Lesson 7: 1 Peter 5

As Peter brings his first letter to a close, he gives some specific instructions. Be sure to note every time he makes a command and to whom it is written. Each time Peter uses imagery be sure to really picture the scene in your mind. This will help you determine why he is making the comparison.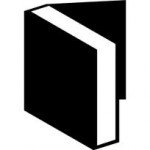 Read 1 Peter 5:1-5
We see in verse 1 that Peter is an elder himself. He begins this chapter by giving guidelines to his fellow elders. Peter paints a picture of the elder as the shepherd and the congregation as the flock. Just as a shepherd would his sheep, elders are put in place to watch over their congregation and make sure they are being spiritually nourished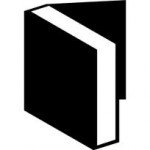 According to verses 2 and 3, how are the elders supposed to oversee their congregation?
 Not _______________ but ________________
 Not _______________ but ________________
 Not _______________but _________________
Peter is focusing on the heart of these men, he wants to be sure that they are serving for the right reasons. Sometimes, when we are asked to serve in a highly visible way, it is easy to let pride and a self-serving attitude creep in. We must always keep in mind why we are serving: to do the will of God.
The word example (TYPOS) used here means to be used as a general model (Arndt). This would not have been the exact traceable example that we saw in 1 Peter 2:21 that Jesus was to be. Peter recognized that elders are just men and while we should look up to them as role models, they are not perfect. Our only perfect example is Jesus Christ.
Again, Peter brings up the relation of Jesus to the subject matter. Here he refers to Him as the "Chief Shepherd." When Christ returns, He will reward these men with a crown of glory. This crown (STEPHANOS) represents acknowledgement for exceptional service or conduct (Arndt).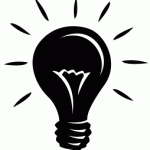 Most elders take their job very seriously and work extremely hard to guide their congregation. What are some important things your elders do that may get overlooked?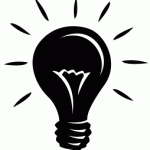 What are some ways that you can show your eldership you appreciate their exceptional service this week?
As we begin this section, Peter turns his attention from the elders to a more general audience. The idea of humbling ourselves implies putting ourselves beneath something. In verse 5 Peter wanted us to humble ourselves toward one another and here in verse 6 he is commanding us to humble ourselves to the mighty hand of God. This would suggest complete submission to God's will in our lives.
Make a mental list of the top five priorities in your life. Most of us would automatically place God at the top of this list without too much thought; however, we need to be leery of what we put as number two because it is this that will try to creep into the number one spot. Too many times we tell ourselves that we are putting God first when in reality He is a close second or third to our job, school, or even family. Each of these things are important aspects of our lives, but none should come in the way of our humble submission to God. It is easy to tell people that God is our priority, it is much more difficult to actually act in a way that shows this.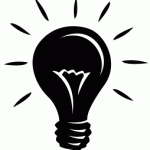 What is number two on your list of priorities? Does it ever come in the way of your complete submission to God's will?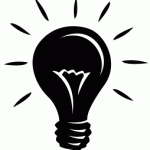 What are some ways that you can make sure God is truly your priority this week?
Peter reminds us that we are to waiting for a reward. We will be exalted if we follow God's will. In the mean time, we are reminded that God cares for us and we should not worry about the things of this world.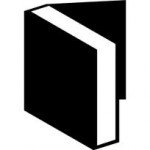 In verse 8 we are given two commands what are they?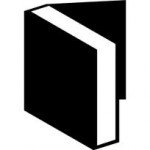 In this verse the devil is compared to a lion. Why do you think Peter makes this comparison?
Here Peter paints some vivid imagery of our enemy as a lion. Like other members of the cat family, lions stalk their prey searching for signs of weakness and waiting for the best time to strike. The devil is very much the same; he is actively pursuing us, waiting for us to let our guard down. When the time is right he will attack ripping us to shreds if we are unprepared.
If you attend a self defense class, the main thing your instructor will tell you is to be aware. You should be constantly examining your surroundings so you know what dangers could exist. Peter commands us to do the same. We should be constantly aware of how Satan can attack us and have a plan for when he does. We are to actively resist the Devil.
Charles Baudelaire once wrote, "The greatest trick the Devil ever pulled was convincing the world he didn't exist." Too many times, we become complacent as far as evil and worldliness are concerned. We are not watching our for the ways we are bombarded with sin. The world around us wants to deny that there is any ultimate right or wrong. Unfortunately this attitude is creeping into the church. We aren't bold enough to draw a line and we allow Satan to creep in and get as close as he can.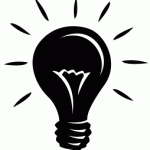 What are some ways that we have let Satan get a little too close to us?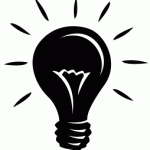 How can we distance ourselves from this predator who is actively seeking our souls?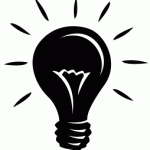 In what was can you be more alert in regard to your spiritual safety this week?
We will suffer many trials and temptations in this life and the devil will try to devour us. It is important for us to keep in mind that we are called to eternal glory with Christ.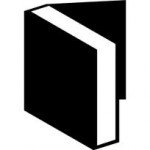 List the four things Christ will do for us (verse 10):
Peter once again uses imagery in verse 10 that is more fully brought out upon closer inspection of the Greek wording. Perfect (KATARTIZO) means to prepare for a purpose, confirm (STERIZO) is to set up or support, strengthen (STHENOO) means make strong and establish (THEMELIOO) is to lay a foundation (Arndt). Christ is building us into an extremely durable structure. He gives us a foundation, support, strength and purpose. This is very similar to the imagery he uses in 1 Peter 2:5 of living stones built into a spiritual house.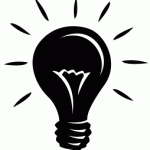 How can you rely on Christ for your strength and support this week?
In the closing of this letter, Peter gives remarks typical of the day. He tell his readers that Silvanus (Silas) helped him in some way while writing this letter. Peter also sends greetings from Mark and calls him "son." This may be a reference to Peter being the one who converted him and Mark being essentially his son in the faith.
In verse 13, Peter refers to his location of writing as Babylon.  There are two possibilities for this, the first is a strict literal interpretation that this means the actual land of Babylon. There was still a remnant of the Jewish population in this area and probably a church at the time. Another possibility is that Babylon was code for Rome. Many of the apocalyptic writings of the day referred to Rome in this way. Peter may have used this language so that the Roman officials did not know his whereabouts as legalized Christian persecution was beginning.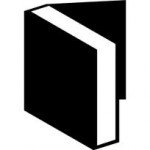 According to verse 12, why has Peter written this letter?
As this letter draws to a close, remember Peter's exhortation: Stand firm! The devil is out there waiting for the right time to attack, be aware of your surroundings and actively resist him.
——————————————————————————————————————————
Arndt, W., F.W. Danker and W. Bauer. A Greek-English Lexicon of the New Testament and Other Early Christian Literature (3rd edition). Chicago, IL: University of Chicago Press, 2000.
*Note: The author uses the New American Standard Update for all quotations and references.
By Kristy Huntsman
Kristy is CFYC's Finer Grounds Editor and all-around right-hand-gal. She and her husband, Lance serve with the Southwest church of Christ in Ada, OK where Lance is the family minister. Kristy is a stay-at-home-mom to their two daughters Taylor and Makayla.