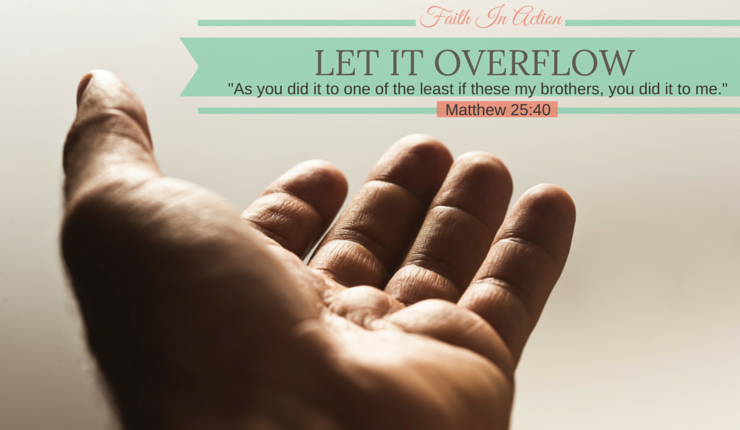 As the old saying goes, "April showers bring May flowers." It has definitely "showered" around our house during the month of April. Weeks of sickness, vehicles that quit working, even a blown up vacuum cleaner fan have all hit our home this month. I'm sure you've got your own list of casualties for the month of April, and if nothing crazy or stressful is happening in your life, then I'm sure it's happening in someone else's! So what do April showers have to do with our challenge? Well, after a storm what is the universal sign of hope? The rainbow. From the moment that Noah stepped off the ark the rainbow has been the promise of God that all storms will end. So this month your challenge is to encourage someone to persevere through the storm and wait for the rainbow at the end by sending a Rainbowgram.
Here is what you need:
7-day plastic pill dispenser (preferably clear plastic)
1 package of M&M's (flavor is up to your preference)
1 package of Skittles
Red, orange, yellow, green, blue, and purple construction paper
First, cut the construction paper into small rectangles so that they fit into the lids of each day of your pill dispenser. You will cut just one of each color. Tape red under Sunday, orange under Monday, yellow under Tuesday, green under Wednesday, blue under Thursday, and purple under Friday. Leave Saturday plain.
Now divide your Skittles or M&M's by color. The reason you need both kinds of candy is that Skittles don't have blue and M&M's don't have purple. Place some red candy in Sunday's space, orange candy in Monday's, yellow candy in Tuesday's, etc.
For Saturday's space, place one of each color, so you will have one red, one orange, etc.
On your leftover construction paper, you will choose an encouraging Bible verse for each day of the week. Write Sunday's verse on red paper, Monday's verse on orange paper, etc. For Saturday's verse write it on white paper. Fold the papers up and add them into the appropriate space with the candy.
Now your Rainbowgram is ready to deliver, preferably by hand.
If you want to send a Rainbowgram to someone far away, but don't want to mail it, consider using email. Put "Rainbowgram" in the subject line and type in the first day's verse using red color for the text. The next day send another Rainbowgram email with Monday's verse added in orange colored text, but don't delete the previous verse (for Saturday's verse use gray). By the end of the week, someone will have an entire email of rainbow-colored encouraging Bible verses.
Now for a little reader participation! There are so many verses in the Bible that could be used to encourage someone who's struggling to persevere, so let's help each other out with some of our favorites. Use the comments to share your favorite encouraging verse or verses. You can type out the entire verse or just use the citation. Hopefully, we'll have enough verses that we won't have any trouble choosing seven to use in our Rainbowgrams! Here is my contribution:
Even youths shall faint and be weary, and young men shall fall exhausted; but they who wait for the Lord shall renew their strength; they shall mount up with wings like eagles; they shall run and not be weary; they shall walk and not faint. (Isaiah 40:30-31)
Sometimes we all need to be reminded that there is an end to a storm. There is always a rainbow on the other side.
Letting hope overflow,
Chelli
By Chelli Guthrie
Chelli is the Let it Overflow Editor for CFYC. She and her husband, Luke, work with the Abell St. church of Christ in Wharton, Texas, where Luke is the pulpit minister. Chelli teaches the Jr. High class on Sunday mornings and leads the Children's Bible Hour program on Sunday nights. She is a full-time mom who homeschools their three children: Grace (9), Sophia (5), and Levi (3). Her blog is www.theplantedtrees.blogspot.com.