The Focus of Our Lives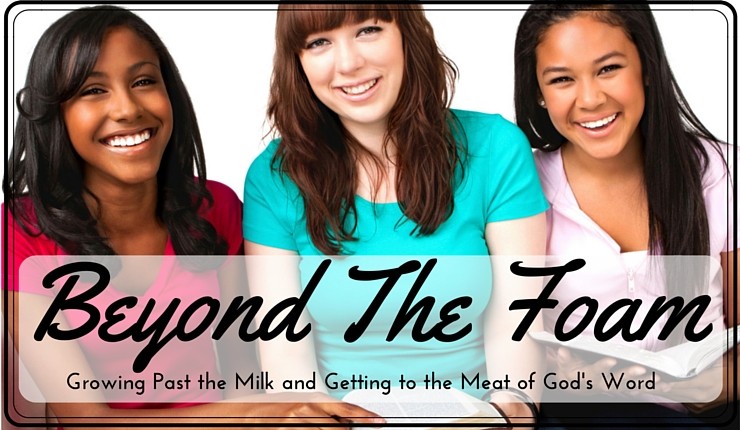 Imagine waking up in the morning and discovering that it was time to leave ten minutes ago. A frantic rush to get ready to go ensues. The two main things going through your head are that you need to get all your things together and get out the door as soon as possible. We have all experienced a morning like that at least once, mostly likely more than once. It can and generally does affect the rest of the day leading to feelings of stress and/or anxiety and uptightness. We end up not having a good day because the morning rush disturbed our plans for the day. We have so many things that we plan out and claim we need to get done. They are constantly vying for our attention all day. It seems that there is always something demanding our time and attention. We have school, work, family, friends, church activities, sports, school activities, etc., and with those things going on it can be very easy to become overwhelmed and take our focus off God. Is it important to keep our focus on God? Why? What can we do to help us with this?
First and foremost it is extremely important to keep our focus on God. Time and time again in the Bible we have examples of people focusing on things other than God such as the circumstances they were in (the Israelites; Exodus 16:1-3) and themselves (Samson; Judges 13-16). We are in danger of doing this as well. In our world today people are constantly focused on themselves and what is going on in their lives. Other people are not a concern and God most certainly is not. It is very easy for us to fall into this line of thinking because we are surrounded by it. We need to remember to keep our focus on God though, because like in the times of the Bible, without God our lives are worse. Think about this for a moment: a Christian family experiences something like the loss of a job. While it is very stressful and worrying they know that God is going to provide and take care of them. On the other hand, a non-Christian family does not have that comforting knowledge. It is amazing how much that can make a difference. There were many times in the Bible that the Israelites took their focus off God and turned to other things. Every time we see God punish them and they turn their focus and their hearts back to Him.
Why do we need to keep our focus on God? Doesn't he already know that we love Him? Yes, He does know that we love Him. That is not the question. The question is do other people know that we love Him. Think about this for a minute: the people and things that we love are going to take up our thoughts, time, and words. People can see that we care about them. If we are focusing on God, it is going to be evident to others by how we go about our daily lives. Also, when we are focused on God it is easier to deal with the struggles that come daily and the struggles that come with living. We deal with frustrating and annoying people daily, but what if we were to think about those people like God does, wouldn't it go better? When something bad happens such as the loss of a job, like the example earlier, isn't it better to focus on God's plan and remember that there is a purpose? Jesus is a great biblical example of focusing on God. Before his crucifixion when he was praying, he pleaded with God to not have to suffer the agony of the cross, yet still he was able to say, "your will be done," and mean it.
So what can we do to help us with this focus? Going back to Jesus' example, we need to try to get away from everything. There were many times when Jesus would leave massive crowds and his apostles to be alone with God. We can do the same. While we might not go up on a mountain we can go into our bedrooms and close to door to block everything out. That time with God can be priceless. Focus is not something that just happens. It is something that takes time and effort. Setting aside time to talk to God and dwell on His word is something small that can grow into something much more.
Another thing that we can do is to bring God into our lives more. Most people listen to music at least a little every day. What if we took at least some of that time and listened to the Bible or a cappella music instead? Listening to spiritual things would help us to think about God more throughout the day because what we listen to does affect our minds. That is why it is important to be careful with what we listen to. The last thing that I want to bring up as a way for us to focus on God is probably the one that I struggle with most. Focusing on God is a choice. It is up to us whether we are or are not going to take the time to make God a priority. We must choose to slow down and stop thinking about us and what we need to do, which can be incredibly hard. This choice can be something like waking up earlier than we "have to". That is something that I can do but I don't because I like sleep. Shouldn't I love God more than I like sleep? The answer is yes, and I claim to, but do my actions match that? How much time do I spend on my phone verses reading and studying my Bible? How much time do I spend texting and talking to my friends verses talking to my God? I want to propose to you that the struggle with making time for God and focusing on Him is not necessarily because we don't have enough time, but because we choose to use our time wrong. That is a harsh reality for me. Everything we do is a choice. The question is, are we making the right one?
Latest posts by Re'Elle Crowell
(see all)