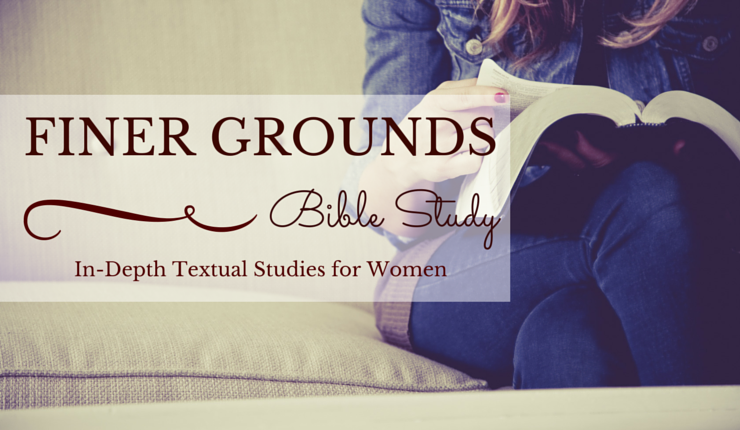 Did you miss a week? CLICK HERE for a complete list of the printable lessons.
1, 2, & 3 John
Lesson 12: 1 John 5:13-21

Read 1 John 5:13-15
All that John has written is so that those reading will believe in the authority of the Son of God and have eternal life (v.13). Compare this with what John wrote at the end of his gospel (John 20:30, 31). Faith comes by hearing and hearing by the word of God (Romans 10:17)—and so God designed it so that everything contained in the Bible would draw us closer to Him. Eternal life is accessed by our active belief in Christ as the Son of God—He is the cornerstone of our faith.
And, we truly believe in Jesus, we can have confidence that He will hear and answer our prayers (vv.14-15; cf. 1 John 3:22; Jeremiah 29:12, 13; John 14:13). Confidence in God should lead to a more active and fervent prayer life—the more we believe that He hears us, the more motivated we should be to ask (See Hebrews 4:15, 16; Ephesians 3:12).
If we ask according to His will, He hears us (James 4:3). We can have confidence in the fact that He will answer our prayers because we have confidence that He hears—but only if we ask according to His will. This again stresses the vital importance of growing in the knowledge of Jesus Christ and what His will is. When we truly understand the nature of God, we understand that He is a God that listens and wants to give us what we need (John 9:31; Isaiah 59:1, 2).
What does it tell us about God:
That He hears us?
That He answers our prayers?
That He expects us to ask according to His will?
That He wants us to pray for the needs of others?
How do we reconcile that we are to come to the throne humbly and boldly? Are these two in conflict, or is there a balance to be had?
When we are confident that He hears and answers us, what is our confidence in?
Read 1 John 5:16-17
We need to give intercession on behalf of our brethren who are struggling with sin, because sin puts our relationship with God in danger (vv.16-17). When we understand the power of prayer (vv.14-15), we will understand the need to bring the needs of others before God (v.16a). A culture of community and confession soaked in prayer has the power to heal and help people through their struggles with sin (James 5:16).
While all sin is unrighteousness (1 John 3:4), John says here that it is possible for sins not to lead to death. What does this mean? Looking at the Bible as a whole, there is really only one conclusion: The sin that does not lead to death is the one that is repented of and confessed (James 5:16; 1 John 1:7-10) and the sin that leads to death is the unrepented of or willful sin. When we willfully continue in sin:
we can't access grace (Romans 6:1, 2)
there is no sacrifice for our sins (Hebrews 10:26)
there is an expectation of judgment and Hell (v.27)
Asking for forgiveness of sins of others that are unrepented of is against the will of the Father, and our prayer will not be heard (v.16b-17). If we see someone in a sin that they are not repentant of, we cannot pray for their forgiveness—they must first repent and confess. We cannot forgive sins that God Himself has not forgiven. This is an important lesson in today's world, as "forgiveness" to all is encouraged. Let go of grudges, yes—continue to love, absolutely—but do not let your pursuit of peace cause you to forgive sins that are obviously done without remorse and repentance.
How can we avoid committing sin that leads to death?
What kind of a relationship do we need to have with our brethren for this to happen?
What kind of a prayer life do we need to lead?
What are some practical ways we can keep reevaluating our lives to make sure there are no sins keeping us from eternal life on our record?
Write a list of all the brethren you know that are struggling. Make an effort to pray for one of them every day for a week, and work your way through the list. At the beginning of each week, contact the person you are praying for and tell them that you are making an effort to lift them up in prayer every day this week.
How can we actively keep ourselves from temptation so that we don't sin?
Think of biblical examples (e.g. Joseph, Job, Jesus, etc.).
Look at Ephesians 6:10-17
Is having confidence in our own salvation and knowing others are lost the same thing as being self-righteous? Explain.
Often people would accuse us of "judging" if we said that we knew someone was in a lost state.
Is this a way of casting judgment?
Is judging wrong, or just a certain type of judgment? Provide scriptures for your answer.
What responsibilities does this give us?
How should this knowledge change the way we look at those in our sphere of influence?
How should this knowledge change our interactions with those in the world?
Read 1 John 5:18-21
John closes with some rapid fire encouragements and admonitions (vv.18-21).
First, John reminds his audience once again that the children of God do not sin, but actively protects himself from the temptations that the devil throws their way (v.18). Sin is not a mystery – we need to learn what God's will is and then work out ways to fight off the temptations. When we are walking in the light, Satan can't touch us (see Ephesians 6:10-18). We are to be always in the process of transformation and renewal (Romans 12:1, 2).
While we, as the children of God, strive to practice self-control (v.18), the world has given itself over to wickedness (v.19). "The world"—are those under Satan's influence. There is a clear line between those who are children of God and those who are in the world—we've seen in John so far that there are no gray areas, there is only:
darkness and light
children of God and children of the devil/the world
love and hate/murder
righteous and sinners
truth and error
fear and love
life and death
This was important for them to keep in their hearts and important for us today—pure religion is to keep ourselves unspotted from the world (James 1:27)—but if we don't continually remind ourselves that the world is in darkness, we will lose our difference.
In contrast with those in the world, we know that we come from God. When we have confidence, that implies that there must be others who do not have our confidence. Also, it is important to reflect on the fact that when we have confidence in our own salvation and know we are in God, we can also know who is not in God—at least, those whose fruit is obvious to us. Often we can be guilty of making excuses for others—or for God's commandments—when the fruits of wickedness or disobedience are more-often-than-not clearly seen. . These reflections should drive us to bring more souls out of darkness into His light.
As the children of God, we must continually remind ourselves of what is true and reject what is false (idolatry) (vv.20-21). Keeping ourselves from idols of all sorts is going to help us to stay focused on knowing and obeying the Saviour. God can't be anything but first place in our lives (Matthew 6:33; 1 Thessalonians 5:21; 1 Corinthians 6:16; Colossians 3:5).
How can we keep ourselves from things that can become a sort of idolatry and take the place of God in our hearts? Consider 1 Thessalonians 5:21; Colossians 3:5; Matthew 6:33
by Chantelle Swayne
Would you like to join the discussion? CLICK HERE to access our Facebook group and study through 1, 2, and 3 John with women all around the globe!