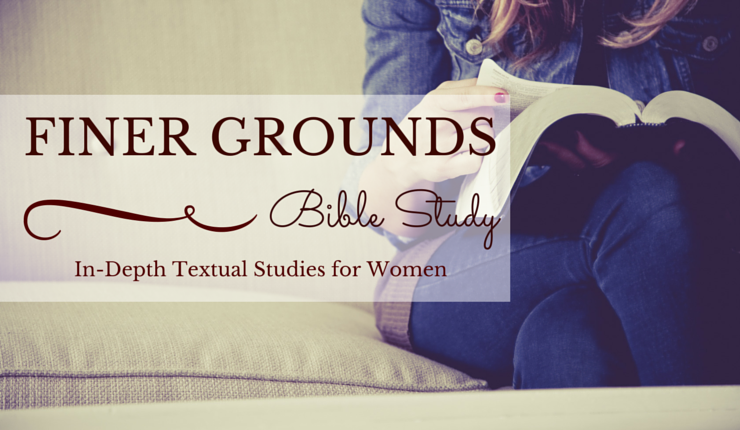 Did you miss a week? CLICK HERE for a complete list of the printable lessons.
1, 2, & 3 John
Lesson 13: 2 John

This is a short book, but one that holds a particularly powerful lesson for us: walk in truth and love. This is a lesson that is never out of season. Keeping the balance between love and truth and holding them in perfect harmony will always be the struggle and tension of any church family. Its truths are often overlooked or avoided, because of how uncomfortable and confronting they are, because—as we have learnt through 1 John—love that is true, godly love doesn't always look like we think it should. Sometimes love means avoiding those who do not walk in truth.
John's reasons for writing are:
To encourage them to continue in love and truth (v.2-6)
To warn of false teachers (v.7-8)
To discuss treatment of false teachers (v.9-11)
Key words in this epistle are:
love (AGAPE; 4 times)
truth (ALETHIA; 5 times)
doctrine (DIDACHE; 3 times)
commandment (ENTOLE; 4 times)
Read 2 John 1-3
John, here calling himself "the elder" (v. 1; 3 John 1:1), starts off by addressing an "elect lady and her children". While many will speculate who this particular lady was and who her children were, I don't believe he actually meant a particular lady, but a particular body of believers. I say this because in verse 5 he commands this "dear lady" to "love one another," and closes the letter by saying the children of her elect sister greet her (likely another church body). There are differing opinions on this, but I believe this to be the most plausible of the options given the context and content of this letter.
John then states that he loves this congregation "in truth"—here meaning that he loves them truly and sincerely. He has true feelings of love for his brethren. Not only that—but he states that all those who love the truth love them. This is consistent with his teachings in 1 John—those who love God and His truth will love their brethren (1 John 3:11-17; 4:7-11). We can say that with confidence.
When we follow the truth, we know we are loving sincerely (v.2). We love sincerely because of the truth—when we love in the way God wants us to love, our love will always be sincere. This is the truth that dwells in us now and forever, because truth—just like love—will never pass away (John 14:16-17; 1 Peter 1:23-25; 1 Corinthians 13:3).
Love must be had in truth (v.3). As previously stated, this is the major theme of this epistle. Where truth is not, love is not true (Galatians 5:6; 1 Timothy 1:14; 2 Timothy 1:13). John asks that grace, mercy and peace be given to them from Jesus in truth and in love—the only place where grace, mercy, and peace can be had is in Christ and in following His pattern for love and truth. The world will tell you many things about love and what it means—only God's truth about love will endure and be proven to be true.
Collect verses about having "truth in love"—they may not have that phrase, but perhaps that sentiment. Write them down and pray over them that you may develop these characteristics in balance.
What will be the characteristics of a love that is true? Use the verses you have collected to reflect on this.
Read 2 John 4-13
When brethren are walking in truth, there is joy (v.4). When we are loving as truth dictates, we will also rejoice when we find others walking in the truth (1 Corinthians 13:6). It is important to frequently dwell upon those doing good and praise them for it to keep our minds healthy and the body edified (Philippians 4:8).
It is interesting how John carries on from here. He tells them to remember to love one another (v.5) and that love means to walk according to God's commandments (v.6)—but then he gives the reason this is important: "For many deceivers have gone out into the world" (v.7). When truth is not in love and love is not in truth, we will not be equipped to deal with false teachers in our midst. Both must be held in perfect harmony.
It is because of this we need to examine ourselves (v.8). "Take a look at yourselves" John implores, "check to make sure you are still walking in His way so that your work is not in vain!" Self-examination is of vital importance to the Christian (Hebrews 12:15). We need to keep a constant check that we ourselves are abiding in Christ and His doctrine (v.9). This is an important step before we would seek to admonish anyone else for their wrong deeds (Matthew 7:1-5).
Self-examination is widely encouraged (though not always as widely practiced) in the world around us, yet what John encourages his audience (and us) to do next is nowhere near as popular: along with self-examination comes an examination and evaluation of the deeds and teachings of others. "If anyone comes to you and does not bring this teaching, do not receive him into your house or give him any greeting, for whoever greets him takes part in his wicked works". Which doctrine is John talking about? Specifically about Jesus coming in the flesh (2 John 1:7), but then also the entirety of Christ's teachings and testament for us (v.9; cf. John 12:48).
What does this mean, though? I believe it means exactly what it says—if there is one willfully engaging in false teaching who will not listen to you or the brethren, they must be rejected from your fellowship (v.10; cf. Titus 3:10-11) and not even given a wish of blessing or express desire that they be happy and successful (v.11). We can't wish happiness and success on those willfully not following His way—because true happiness and success comes from being in Christ. Those away from Christ learn more from being in the pig pen than from finding happiness separate from God (cf. Luke 15:16-18). The Bible is very clear about how to deal with those who are engaging in sin and false teaching within our congregations—it's just not very popular to talk about or to practice. Please note that this isn't talking about those not in the church, but about evil within (1 Corinthians 5:11-13).
John here points it out clearly: do not receive a false teacher into your house or give him any greeting—or you are participating in his evil deeds. Difficult? Yes. Unpopular? Very. But also very, very important. This is why we have this book—an entire book on what truth in love looks like. It's a short book, but length doesn't determine importance when it comes to God's truth. We must love in the way He wants us to—and sometimes that means separation and withdrawal of fellowship. Do not be deceived (1 Corinthians 5:6-7; 15:33)—because there are many who claim to be acting out of love who will try to deceive you.
What is at stake when we don't remember to love in truth as we ought?
Truth will not be upheld (v.6)
False teachers will be able to run rampant in deception (v.7)
We are at risk of losing our reward (v.8)
We risk becoming just as guilty as those we are failing to admonish (v.11)
This letter ends with John's desire to see these brethren face to face—"that our joy may be full" (v.12). John loves them and loves the truth—all he has written is for their benefit and joy. When we follow the truth and see others following the truth, there is fullness of joy.
What are some ways that we can effectively practice self-evaluation in a regular basis?
Evaluating others is also important; what should this look like in practice?
What would love look like when you are not allowing someone to come in your home or even eat with you (see Titus 3:10-11) or even give them an encouraging greeting (v.11)? How could these seemingly unloving actions be practiced in love?
What can we do to keep the command to withdraw from false brethren if those around us are ignoring sin in our midst?
Write a list of people you are thankful are following the truth. Pray for them and make an effort to send a letter (or message) of encouragement to them this week, thanking them for how they practice the truth.
by Chantelle Swayne
Would you like to join the discussion? CLICK HERE to access our Facebook group and study through 1, 2, and 3 John with women all around the globe!