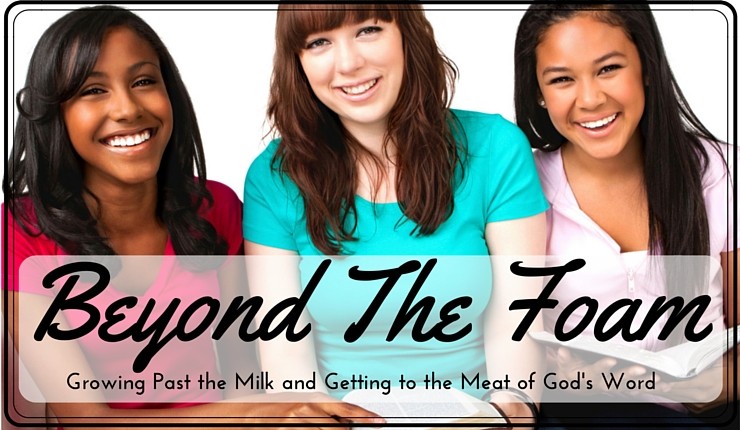 Has someone ever asked you about how God talks to us? Especially in the denominational world today people claim that God talks to them in ways other than what has been shown to us in the Bible. I have had this question asked at school and thought it would be good for young Christians to know the answer if they had a similar question asked to them.
When I was asked the question, I hadn't done a lot of actual research on the topic since I, being raised in the church, thought that the answer was clear. However, not everyone has the privilege to get to grow up in a God-fearing home with active Christian parents. That is why it is good to know what specific scripture references can be used to explain how God speaks to us today.
There are several ways that God communicates with us such as through His creation (Romans 1:20) and by His Spirit dwelling in us (Romans 8:11). We also see that God expresses Himself though creation in the Old Testament when God uses analogies of plants and animals compared to people and Himself. The clearest and most direct way God speaks to us is through His word. This is the method I will be talking about.
The Bible is the inspired word of God as is stated in 2 Timothy 3:16-17, "All scripture is given by inspiration of God, and is profitable for doctrine, for reproof, for correction, for instruction in righteousness, that the man of God may be complete, thoroughly equipped for every good work." It is all we need to be complete, or not lacking, and ready for every good work. Though it might be written by men, the Bible is inspired by the Holy Spirit and thus, God, since the Spirit himself is God. Peter tells us that God has already given us everything that pertains to life and godliness through the knowledge of Him in 2 Peter 1:3, "as His divine power has given to us all things that pertain to life and godliness. Through the knowledge of Him who called us by glory and virtue." There isn't any new material we need to find the way to salvation and the way to serve God.
Not only do we have all the foundation of knowledge we need to follow God, but God's word is constantly alive and working in our lives if we let it. We see this in Hebrews 4:12, "For the word of God is living and powerful, and sharper than any two-edged sword. Piercing even to the division of soul and spirit, and of joints and marrow, and is a discerner of the thoughts and intents of the heart." Hebrews 1:1-2 reads, "God who at various times and in various ways spoke in time past to the fathers by the prophets, has in these last days spoken to us by His Son, whom He has appointed heir of all things, through whom also He made the worlds;" This shows that God has also spoken to us through His Son, which we have in the gospel as part of the Bible. As you spend more time in God's word, you will become more attuned to what He has to say. It doesn't happen overnight but at different levels in your Christian growth you hear what God is saying to you then as you dwell in His word.
We just need to remember that if anything someone says contradicts what God says in the Bible, the Bible is always right. Man's interpretation of what God has said can be flawed since we are people and don't get everything right. God's word is the ultimate authority we have from Him and it is the main way that He speaks with us. We also have confidence knowing that God's word will always be there for us to look upon as it says in 1 Peter 1:25, '"But the word of the Lord endures forever.' Now this is the word which by the gospel was preached to you."
By Amanda Boyle
My name is Amanda Boyle. I was originally born in Tulsa, Oklahoma but my dad has been in the military for most of my life so I have lived in quite a few different states including Virginia, Florida, North Carolina, California and Texas. Currently, I have been living in Enid, Oklahoma since 2010 and I am the oldest and have five younger siblings, three brothers and two sisters named Andrew, Alyssa, Alec, Aaron and Anna. I have loved animals since I was very young and always knew I wanted to have a job with animals which then led me to a degree option in wildlife ecology and management that I am pursuing at OSU, now as a senior. In high school I volunteered at Leonardo's Children Museum, the Enid SPCA, and the Garriott Road church of Christ, and I still volunteer at the latter two though less frequently. During my previous summers I attended Yosemite Bible Camp for eleven years with two of those being a counselor and I was also a junior counselor at Future Teacher Training Camp (FTTC) for two years.