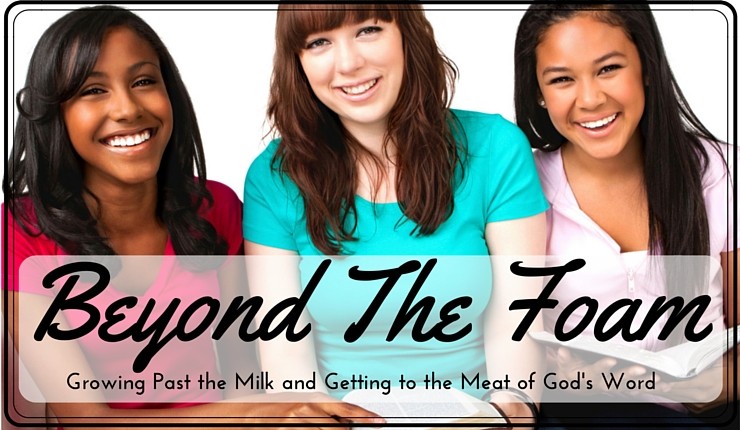 As some of you may know my sister, Re'Elle, graduated recently. As can be expected this was a big event. All of the family who could make it came down. She graduated on a Saturday and for most of our family the drive was too far, and our presence too great, for them to head back right after. This meant that my twin cousins, who were 6 at the time, were at worship with us on Sunday morning.
I'm obviously their favorite so they were sitting next to me and my eight-year-old brother. I don't remember what song we were singing, but I do remember looking to my left. What I saw was my two six-year-old cousins and my eight-year-old brother with closed eyes, leaning forward, and singing as loud as they possibly could. As could be expected, all three of them were off-key but that did not deter them in the slightest. They didn't care. Those kids were belting it out to the best of their young child ability. Those kids were truly praising God. That is what we will be focusing on with this article. We don't have a clear statement about who wrote Psalm 113, but they sure put a lot of emphasis on praise.
It reads,

"Praise the LORD! Praise, O servants of the LORD, praise the name of the LORD! Blessed be the name of the LORD from this time forth and forever more! From the rising of the sun to its setting, the name of the LORD is to be praised! the LORD is high above all nations, and his glory above the heavens! Who is like the LORD our God, who is seated on high, who looks far down on the heavens and the earth? He raises the poor from the dust and lifts the needy from the ash heap, to make them sit with princes, with the princes of his people. He gives the barren woman a home, making her the joyous mother of children. Praise the LORD!"
Right off the bat, in verse 1, we see that the command is to praise God. Then, the psalmist tells us why. Read verses 4-6 again. This talks about His majesty. He is high above the heavens. When we think of "heavens" we typically think of height or something up high. I want to bring to your attention the fact that our passage says that God is above the heavens. He looks far down on the heavens and the earth. This was put in here to help give us a mental picture of our Father's majesty. We are commanded to praise Him, verse 1, and praise Him always, verses 2-3. God, being above all, looks down toward His creation.
The next thing we see here is God taking care of the lowly. Notice it said that God looks down toward us, not on us. He looks down toward us to watch and care for us, not with the intention of being distasteful or haughty about His might. Reading verses 7-9, it says that God takes care of the lowly. We see that He raises the poor from the dust and the needy from the ashes. Both of these are representations of mourning. These people are beyond sad. God is comforting and caring for the needy of His people. He does this for us too. In Romans 8:35-39, we see that God rescues us from our sin. Then in verse 9 of our text, He gave the barren women children and a home. God is tending to the individual needs of His individual people. Not only does God lift them up but He exalts them. He saves them from their mourning.
Lastly for this article, I want us to really focus on the main point of the psalmist. Verses 4-6 is where we truly see that there is none like God. Before we do that, there's something I want to make sure everyone will understand. It's called a chiasm and they are super cool. With a chiasm, the first and the last points correlate or are the same, the second and next-to-last points correlate or are the same, and so on and so forth until you get to the very center. This is what we have here. Verses 1 and the latter of 9 both talk about praise. Verses 2-3 and 7- the beginning of 9 talk about praising God's name and tell us why we should do so. So what's left? That would be verses 4-6. This says that God is high above all nations, His glory is above the heavens. He is seated high and He looks down to see us. This has no correlation. The psalmist is putting so much emphasis on this part. This is very important to Him, and therefore very important for us to see and listen to. How amazing that our God, my God, your God, has nothing that can be compared to Him. There is none like God.

I really like this Psalm. I greatly enjoyed studying it. In it we see that a) we should praise God, b) we can clearly see why, and c) there is nothing out there like our God. What more could we want to hear than reasons to praise a God who loves us?
So my challenge to you today is to make a list. At least come up with one thing, one time, where God has tended to your individual needs. I will be joining you in this. If you can't come up with anything, think on it, and then remember this. Remember that God cares for individuals and their individual needs. Remember that there is none greater than our God, and let that motivate you.
By Ariana Crowell
Ariana is 14 years old and a freshman in high school. She lives in Enid, OK, and enjoys reading, writing, and sports. Her favorite verse is 1st Corinthians 10:13. Her favorite book of the Bible is Hebrews. She hopes to spend at least part of her life as a missionary spreading God's Word to whomever will listen. She has one big sister, a little sister, a little brother, two loving parents, and two adorable dogs.