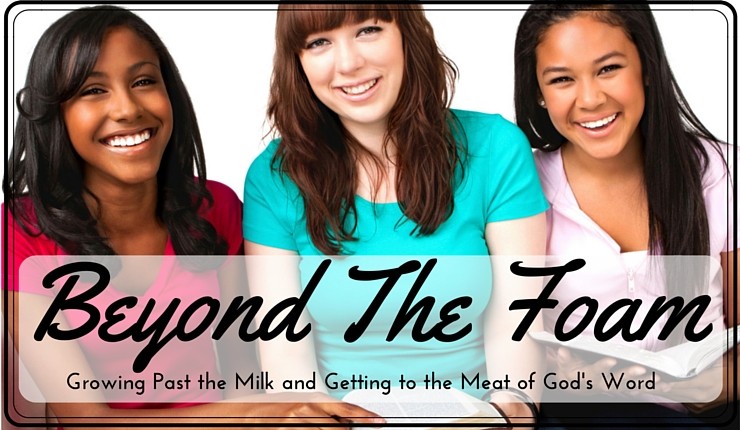 Fellowship is a very important part of Christians' lives. The word commonly used for fellowship in the New Testament is koinonia meaning communion, community, to share with and joint participation. When Christians come together as an assembly for worship, they are fellowshipping. The Greek word for church in the Bible is ecclesia and literally means assembly. This can be seen in Acts 2:47 when the word was translated as church, referring to the early body of Christ and those added to it. Other verses in which ecclesia was translated literally are in Acts 19 verses 32, 39, and 41. In these verses it is not referring to the church. 
Not only is fellowshipping coming together for worship, it is also when we get together and spend time with one another to encourage each other. Most often when you see the word koinonia translated as fellowship, it is talking about a joint sharing with Christ. We also have fellowship with Christ and with other Christians together (1 John 1:6-7). 
During this hard time in the coronavirus shut down, when churches have had to go to virtual services and are not able to fellowship, it has been difficult for people. We were not created to be alone. We do not like it (Genesis 2:18). Even calls, texts and Facetime can only go so far. Some people might like the virtual services and being able to worship from home, but we need to be careful not to get complacent with how things are currently. Though worshipping from home may be able to fill our needs at the moment, it is not fulfilling for the long term. Like a diet such as the keto or foodmap diet, it works for a short time and fulfills your body's needs, but you can't live on it for an extended period of time. Your body will eventually need things the diet cannot provide. Virtual worship has been able to sustain us for a short period of time but we will eventually need the face to face time that it cannot provide. Even the apostles communicated through letters but longed to see the brethren face to face. Some include John (2 John 12. 3 John 14) and Paul (1 Thess 3:6, Phil 1:4-8, Rom 1: 8-13). We need to earnestly await the time when we get to meet together again, or cherish the time when we are meeting face to face again. 
When we do get the chance to meet together again, we need to make sure we properly appreciate the opportunity we get to fellowship. As we have seen in the past and in some current countries, not all Christians get to meet in public on a weekly basis. Some have to remain hiding to worship. We need to be sure we assemble with the saints when we can. We have to be careful not to get comfortable with how things are now. Being comfortable is a hindrance to growth. 
Currently we cannot meet with our brethren, but what is our attitude when we can? Are our hearts glad to have the opportunity to worship our God and fellowship with our brethren or do we let other stuff get in the way? Too many times people will neglect the assembly for things such as sports or because they don't feel like it. When we feel that way it is a heart issue. There are no examples in scripture of a Christian wanting to skip the fellowshipping of the saints, but rather instead they do their best to get together. The greatest command might be to love the Lord thy God with all thy heart, soul and mind, but the second greatest is to love your neighbor as yourself (Matt 22:36-39). Christianity is a one another religion and we need to be together to do that, not just in worship but during other times. We should strive to be more like the first century church in Acts 2:46 and try to meet together to truly have our lives in common. 
One of the reasons we should want to get together again is because we get to receive encouragement from one another and build each other up. Although we can encourage one another from a phone or through letters and cards, it doesn't add up to the amount we can do in person. You can think of calls and cards as a temporary placeholder until we meet again, or when we can meet again, as an extra bit of encouragement that some of us really need. Some ways we encourage each other in person are by singing to one another, praying for one another and by just provoking one another to love (Col 3: 16, Eph 5:19, Jas 5:16, Heb 10:24-25). Interacting with each other is vital for growth. In Hebrews 10:25, we gather together to exhort and uplift one another. We, "assemble to encourage, not encourage so you have to assemble," according to one preacher in relation to that verse. 
Overall, fellowshipping with each other is imperative to our growth as disciples of Christ and is a joint sharing with Christ and one another. You cannot have Jesus without the church body. Not only that, but our hearts should yearn to be with each other and have all things in common rather than trying to avoid gathering together. One reason we should try to be together with one another in fellowship is because we encourage other people and we receive encouragement ourselves. God knew that two (or more) are stronger than one (Eccl 4:9-12), so he gave us the body to be there for each other. I encourage you today to call or send a note to someone to exhort them if the part of the body under your eldership is not open yet. If it is open, take that opportunity to uplift one another, renew yourself and make the most of the fellowship with Christ and the brethren together again.
My name is Amanda Boyle. I was born in Tulsa, Oklahoma but my dad has been in the military for most of my life so I have lived in quite a few different states including Virginia, Florida, North Carolina, California and Texas. Currently, I have been living in Enid, Oklahoma since 2010 and I am the oldest of five siblings, three brothers and two sisters named Andrew, Alyssa, Alec, Aaron and Anna. I have loved animals since I was very young and always knew I wanted to have a job with animals which then led me to a degree option in wildlife ecology and management that I am pursued at OSU and have now graduated with. In high school I volunteered at Leonardo's Children Museum, the Enid SPCA, and the Garriott Road church of Christ, and I still volunteer at the latter two though less frequently. During my previous summers I attended Yosemite Bible Camp for eleven years with two of those being a counselor and I was also a junior counselor at Future Teacher Training Camp (FTTC) for two years.