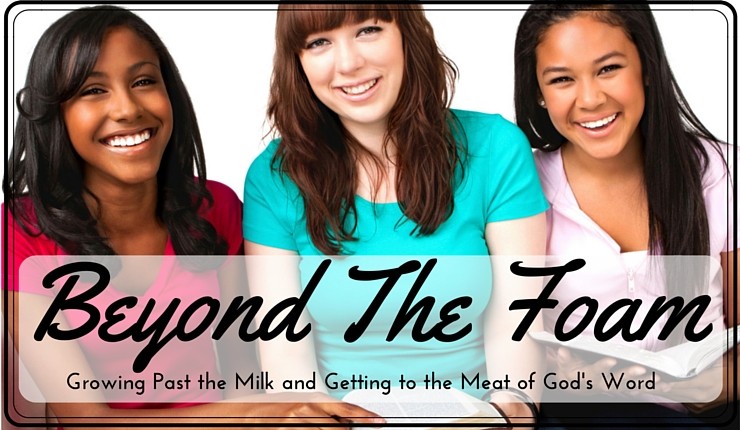 What kind of things do you feel driven or compelled to do? Maybe it is graduating from college or starting a family. Maybe it is getting your dream job or starting your own business. Maybe you have a goal, a certain activity or achievement you want to accomplish. The prophet Jeremiah tells about a time in which he experienced very driven towards something. He felt overwhelmingly compelled in Jeremiah 20:9 where he describes his heart as having, "a burning fire shut up in my bones, and I am weary holding it in." While future aspirations and goals are good, and sometimes necessary, what Jeremiah was referring to in this passage is more important than simply achieving life milestones. His message was one of life or death. As Christians, we have a duty to spread a different, yet similar, message of life or death, and the consequences are eternal. Jeremiah devoted his entire life to spreading the message from God that no one wanted to hear and his desire for spreading that message can provide inspiration for our Christian duty to evangelize to the lost.
Jeremiah began prophesying during the reign of Josiah, the godly king of Judah, who led the people through many positive reformations. Jeremiah's job got a lot harder when Josiah's reign came to a sudden end. During the rest of Jeremiah's career, three wicked kings would reign in Judah and the Babylonian empire would slowly take Judah away into captivity. As God's prophet, it was the job of Jeremiah to prophesy and warn the people of Judah of their upcoming destruction.
Imagine how challenging it would be to preach a message of such doom. The response his preaching received was extremely hostile and there were several occasions where, if it weren't for God's protection, he would have surely died. In Jeremiah 20, Pashhur, the priest and chief officer in the house of the Lord (of all places!) heard Jeremiah's preaching, beat him, and strung him up in the stocks until the next morning. As soon as Jeremiah was released, he continued preaching the word of the Lord to Pashhur, calling him "Terror on Every Side" and prophesying about the upcoming captivity. However, like in most situations, there is more happening beneath the surface. Beginning in verse 7, Jeremiah changes his tone and we catch a glimpse of his inner thoughts.
O Lord, you have deceived me,
and I was deceived;
you are stronger than I,
and you have prevailed.
I have become a laughingstock all the day;
Everyone mocks me.
8 For whenever I speak, I cry out,
I shout, "Violence and destruction!"
For the word of the Lord has become for me
a reproach and derision all day long.
Jeremiah–a bold prophet of God–is showing you his weakness. Can you sympathize? Do you ever feel as though people are silently laughing at you or mocking you? When you mention God to your friends, do they even listen? Jeremiah spent decades trying to get the people of Judah to wake up and realize that disaster was about to overtake them. Children would be slaughtered, cities torn apart and burned. It is no wonder Jeremiah was ready to give up. Whenever you get to a similar low point in your life, remember that God has allowed us to see inside Jeremiah's thoughts to show that we are not alone and can follow Jeremiah's example set in the next verse:
9 If I say, "I will not mention him,
or speak any more in his name,"
there is in my heart as it were a burning fire
shut up in my bones,
and I am weary with holding it in,
and I cannot.
Jeremiah had many reasons to give up. He tried to warn others and they weren't listening. While the fate awaiting the people of Judah was terrible, the punishment awaiting souls without the gospel is much, much worse. Is there a fire, burning in your heart for evangelism? Do your bones ache to spread the Good News to as many lost souls as possible? If not… why not? Jeremiah was beaten, thrown in prison, mocked and almost killed yet he never lost his fire. The destruction he foretold was constantly on his lips and he wept often for those who would one day suffer greatly. Do you ever weep for your friends and family who are lost? Is evangelism a priority to you?
While talking about the need for evangelism is important, it is imperative to take the theoretical and make it practical for everyday life. For those of you who feel the need to evangelize, but don't know how to start, let me offer you a few suggestions:
It's okay to start small. Maybe it's asking a friend out for coffee or sitting across from them during a study session. Steer the conversation toward biblical subjects and get a sense of where they are starting from. Borrowing from the example of Philip, he taught about Jesus using passages from Isaiah, which the Ethiopian eunuch was already reading.
You will never reach someone if they don't know you care. You are presenting that person with news that will forever change their lives. They need to trust that you have their best interests in mind. This means getting to know them and their lives on an intimate level. Don't expect them to invest time in what you are teaching if you have not invested time in their lives.
If you need help, get help. If you don't need help, GET HELP. One of the best assets you can have in a Bible study is the fellow Christian sitting next to you. They can provide you support, advice, and a calm presence to handle anything that might come up during a study.
You don't have to know everything about the Bible to begin evangelizing. If you have obeyed the plan of salvation you already have the tools you need to bring others to Christ. If someone asks you a question you cannot answer, take the time to find the answer or to confide in a faithful Christian for help.
May we always be like Jeremiah and feel compelled to share the gospel, helping provide others with the hope of eternal life.
"But I do not account my life of any value nor as precious to myself, if only I may finish my course and the ministry that I received from the Lord Jesus, to testify to the gospel of the grace of God." (Paul to the Ephesian elders, Acts 20:24)
Latest posts by Re'Elle Crowell
(see all)