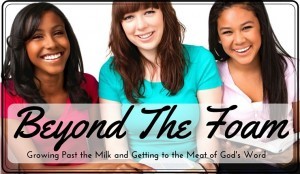 I Am Not My Own, I Belong to Him
By Ema Dominguez
"If loving You in the storm is when I love You the most, then rain on me forever.
If in excruciating pain is when I call Your name, then break these bones forever."
-Janette IKZ ,'Mahogany Pain'
I first heard these lyrics about a year ago, and they have stuck with me ever since. Think about the meaning of the words- that loving God and calling on His name are more important than our own well-being, more important than our desires. How scary would it be to pray this in all sincerity? Are we afraid to trust God THAT much? Hearing those lyrics prompted me to go to scripture and find out what God has said about it. Going through this study has deepened my understanding of what it means to belong to God, and I hope it will do the same for you. 
1 Corinthians 6:19-20 (ESV)
"Or do you not know that your body is a temple of the Holy Spirit within you whom you have from God? You are not your own, for you were bought with a price. So glorify God in your body."
Scripture has just revealed to us that we are not our own, we belong to God. It also says that the only appropriate reaction is to glorify God with our bodies, and through our lives. We are His because He bought us with his blood, through the ultimate sacrifice. We can all say, "Amen to that!", and continue our lives as normal, but what does this really mean?
Proverbs 19:21 (ESV)
"Many are the plans in the mind of a man, but it is the purpose of the Lord that will stand."
This verse is something I constantly have to repeat to myself. Knowing that we're not our own means we have to let go of our own selfish plans. It is the purpose of the Lord, HIS plans, that will take place. This is really hard to accept sometimes. You think you understand it, but when things start happening that are so much different and so much harder than what we had planned in our heads, can we still say, "His will, not mine"? When a loved one passes away, when our significant other breaks up with us, when a virus ruins all of our plans, when we don't get into the university we hoped we would, when we lose a job, how do we react? When difficult things happen and we can't possibly understand, do we look at our plan versus His plan and find ourselves disappointed in the Almighty God? If we are willing to admit it to ourselves, many times we react selfishly, simply because things didn't go our way. How could we possibly have the right? He is holy and righteous, and we are selfish.
Isaiah 55:8-9 (ESV)
"For my thoughts are not your thoughts, neither are your ways my ways, declares the LORD. For as the heavens are higher than the earth, so are my ways higher than your ways, and my thoughts than your thoughts."
His ways are higher and better than ours, 100% of the time. Whether we understand or not, we have to remember that we can trust in His ways. God is good, all the time, not despite what is happening in our lives, but BECAUSE of what is happening in our lives. 
Jeremiah 29:11 (ESV)
"For I know the plans I have for you, declares the LORD, plans for welfare and not for evil, to give you a future and a hope."
Many of us have probably heard this verse, some of us might even have it hanging on our walls at home. It says that God does have a plan- a grand story that He is writing through all of our lives. It says that this plan is for our ultimate good, to give us a future and a hope. Everything that happens in our lives, whether we perceive it as good or bad, is in accordance with this good plan of God. What I didn't know about this scripture is that when God was speaking through Jeremiah here, he was speaking to exiles who'd been taken from their home of Jerusalem and brought to Babylon. He was speaking to people who undoubtedly felt that their plans had been unceremoniously flushed down the toilet. Unless you've been living as a hermit for the past year, I'm sure you can relate to that on some level. 
Jeremiah 29:4-7 (ESV)
"Thus says the LORD of hosts, the God of Israel, to all the exiles whom I have sent into exile from Jerusalem to Babylon: Build houses and live in them; plant gardens and eat their produce. Take wives and have sons and daughters; take wives for your sons, and give your daughters in marriage, that they may bear sons and daughters; multiply there, and do not decrease. But seek the welfare of the city where I have sent you into exile and pray to the LORD on its behalf, for in its welfare you will find your welfare."
Pay attention to the wording at the very beginning. It says that God sent them into exile. This wasn't some fluke accident, or by some evil force in the world. This was something that God caused to happen, and He had a plan when He sent them there! They probably didn't feel they were supposed to be there, and probably didn't want to be there. But God was asking them to trust in His plan. He asks them to build lives in the place they find themselves, and seek the welfare of the people around them. He says that if they follow His instructions, they would be blessed as well. Sometimes God sends us places we don't necessarily want to be so that we can bless someone there, and it will always bless us as well.
James 1:2-10 (ESV)
"Count it all joy, my brothers, when you meet trials of various kinds, for you know that the testing of your faith produces steadfastness. And let steadfastness have its full effect, that you may be perfect and complete, lacking in nothing. If any of you lacks wisdom, let him ask of God, who gives generously to all without reproach, and it will be given him. But let him ask in faith, with no doubting, for the one who doubts is like a wave of the sea that is driven and tossed by the wind. For that person must not suppose that he will receive anything from the Lord; he is a double-minded man, unstable in all his ways. Let the lowly brother boast in his exaltation, and the rich in his humiliation, because like a flower of the grass he will pass away."
James has a theme of earthly wisdom vs. Godly wisdom. Which is fitting, because everything we've been studying doesn't make sense using earthly wisdom. We have to ask Him to grant us His wisdom so that we can start to understand. Scripture reveals here that the reason for trials is so that we will be made perfect and complete, like His Son. That's why we should count it all joy, because Jesus and His blood have brought us salvation. In vs. 9, the lowly brother needed Godly wisdom to bring exaltation in his trial, and the rich man needed Godly wisdom to bring humility in his trial. There are always lessons and growth within trials and suffering, but we need Godly wisdom to see it.
Isaiah 64:8 (ESV)
"But now, O LORD, you are our Father, we are the clay, and you are our potter; we are all the work of your hand."
As hard as this life can be, God is molding and shaping us to be like Christ; to be better than what we are. Our Potter shapes us through suffering, trials, people, plan changes, and so much more that we'll never know about until we see His face. Far too often we try to be the potter, but we have to be put in our place and remember that we are the clay. If we were the potter, we'd just be making a mess, but with our Potter, He creates a masterpiece out of our messy lives. 
1 Peter 4:12-19 (ESV)
"Beloved, do not be surprised at the fiery trial when it comes upon you to test you, as though something strange were happening to you. But rejoice insofar as you share Christ's sufferings, that you may also rejoice and be glad when his glory is revealed. If you are insulted for the name of Christ, you are blessed, because the Spirit of glory and of God rests upon you. But let none of you suffer as a murderer or a thief or an evildoer or as a meddler. Yet if anyone suffers as a Christian, let him not be ashamed, but let him glorify God in that name. For it is time for judgement to begin at the household of God; and if it begins with us, what will be the outcome for those who do not obey the gospel of God? And 'If the righteous is scarcely saved, what will become of the ungodly and the sinner?' Therefore let those who suffer according to God's will entrust their souls to a faithful Creator while doing good."
God tells us to expect the trials. Don't be surprised when we must share the suffering of Christ. My dad always says that Jesus doesn't ask us to do anything that he has not already done. So, if even the Son of God suffered on this earth, why wouldn't we expect to suffer as well? In these verses it also gives two other reasons for suffering.
To test you (vs.12)

That you may rejoice and be glad when His glory is revealed (vs.13)
Most of the time, we won't see this, and we definitely won't fully understand it. God is the one who sees all of it, who has a plan, and we just have to trust that what is happening is for our ultimate good. To test us, so that when His glory is revealed, at the second coming of Christ, we will be able to rejoice and be glad because we held fast to the God who granted us salvation, and He was faithful to remember His promises.
Suffering keeps our eyes pointed towards heaven, towards something better. And the trials keep us on the right path, as long as we suffer according to His will as it says in verse 19. When we suffer as He wills, it is the application of "Not my will, but yours" (Luke 22:42). It is the act of entrusting our souls to a faithful God who knows better than we do. We can say we trust God all we want, but trust requires action as well. When things don't go according to our plan, that's when we really find out if we believe what we say we believe. And hopefully in those circumstances, we will learn to trust Him more. This is about having a thought process and attitude based in complete trust and humility.
Romans 8:28-30 (ESV)
"And we know that for those who love God all things work together for good, for those who are called according to his purpose. For those whom he foreknew he also predestined to be conformed to the image of his Son, in order that he might be the firstborn among many brothers. And those whom he predestined, he also called, and those whom he called he also justified, and those whom he justified he also glorified."
We always hear verse 28, but when we keep reading, we see that God's overall plan is for us to be conformed to the image of His Son, which is the theme we keep seeing! That- being conformed to the image of Christ- is the good that it talks about in verse 28. We cannot define what is good by our own standards. We have to ask for the wisdom of God to see how He defines "good." In this passage, He is working all things for our good, and that good is us being conformed to the image of His Son. God is willing to do whatever it takes to accomplish this good, even send His only Son to die a cruel death.
Although God's plan will ultimately bring about good as He defines it, that doesn't mean that we will always be happy, healthy, or free of trials. According to the other scriptures we read, it is a fact that we will experience trials and suffering. However, we can have joy, spiritual health, and peace through Christ. We are not our own, we are blood bought. And because of that, we have to trust the One who bought us with His blood. Our God knows exactly what He's doing, and exactly what we need. And when we come through trials, however big or small, the glory belongs to Him.
Latest posts by Ema Dominguez
(see all)