Temptation is not something new. It has been around since Genesis chapter 3. It comes in many different forms throughout the rest of the scriptures; anything from fruit to wealth to pretty women to idols to following the wrong crowd. Pretty much anything that falls into these categories is a form of temptation –"For all that is in the world, the lust of the flesh, and the lust of the eyes, and the pride of life, is not of the Father, but is of the world."(1 John 2:16). Temptation is of the world. Temptation does not come from God (James 1:13). Temptation in and of itself is not sinful. We have examples in scripture about Christ being tempted (Matthew 4:1-11; Matthew 16:1; Matthew 19:3; Matthew 22:18; Matthew 22:35). We also know that Christ was sinless (1 Peter 2:21-24). So it is not until we give in to the temptation that it becomes sin (James 1:13-15).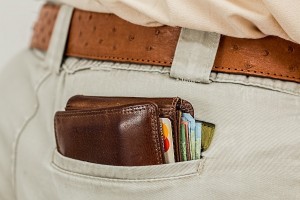 Temptation is different for different people. Some are tempted by alcohol and drugs. Some are not. Some are tempted by stealing. Some are not. Some are tempted by cheating. Some are not. I think you get the point. Whatever avenue Satan uses to tempt you will not work on everyone and he knows that. It's not going to do Satan any good to tempt me with alcohol because I can't stand the smell. Does that mean he won't tempt me with other things? No! He is always scheming (Ephesians 6:11) and walking around just waiting to devour any and all who follow Christ (1 Peter 5:8).
What schemes will Satan use to devour those who are good people, those who try to follow God every day, those who are trying to walk the straight and narrow path? I believe one of the ways is our self-talk; that voice in our head. We know from scripture that Satan knows scriptures. He tried to use them on Christ in Matthew 4:6, but he also knows how to twist them. There is a verse in Proverbs that I believe Satan will, can and does use a lot; "For as he thinketh in his heart, so is he…" (Proverbs 23:7a) Whatever we think about ourselves often becomes who we are. What happens when our self-talk tells us we are not good enough? What happens when our self-talk tells us nobody likes us? What happens when our self-talk tells us we can never do anything right? What happens when our self-talk tells us we are useless? We begin to believe and think in our heart that that is who we are. But are we really? Are we really all those things we think in our mind? Or is it just a lie Satan is trying to devour us with? How much good can Satan undo if we fall for his lies?
Satan is very good at what he does. He is good at getting us to doubt ourselves. He is especially good at
finding what temptation we will fall for. But God is better. Not at tempting us, we already established that temptation does not come from Him, but He provides a way for us to overcome temptation (1 Corinthians 10:13). What ways can we overcome the temptation of degrading self-talk? First of all, I am not an expert in overcoming this temptation because I struggle with this, but I do know how I try to battle it myself. Start with prayer. If God provides a way to escape temptation then pouring out your struggles to Him in prayer is a great place to start. Study the scriptures. Christ used them in His defense when Satan was tempting Him. Read verses like Psalm 139:14; Matthew 10:31; Ephesians 2:4-10. Talk to others about your struggles. They can help carry your load and encourage you. Don't go into this battle against Satan alone; take God, take a good friend, take a stand and you will escape!
Kristina and her husband, Justin, serve with the church of Christ in Fairfield, IL where her husband is the preacher. Kristina is a stay-at-home mother to their three teenage kids and the author of Be A Light.