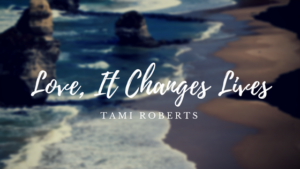 I feel like "love" is something we don't talk about much in the church and I am confused by that. I want you to know just how important "love" is!!
First, what is it? Is it just that butterflies in your stomach feeling when you see that special boy for the first time? Is it the emotion I feel for chocolate? No, it's SO much more than that!!! When I was a girl they had these drawings of people called "Precious Moments" and they would use those drawings to help describe love. They would say "Love Is….." and then give a description of love.  Well, that's what I want to do for you.
Obviously the first "Love Is…." comes from 1 Corinthians 13:4-8. God, through Paul, describes how love is to behave.  And that is how we are to behave with EVERYONE we come in contact with. EVERYONE! Now, I'm not going to break this passage down because it is the one we turn to every time. But can you imagine if we actually treated everyone that comes through our lives this way? Love, it changes lives!!
"Love Is…." shown through putting others before you. Philippians 2:1-8 This is thinking and acting like Jesus. Jesus came to serve others (Matthew 20:26-28) and to REALLY serve others you MUST put them before you. This is an attitude that we really need to be praying about, really striving to develop. You would draw people to you like a magnet because they would see that you care for them. Love, it changes lives!
"Love Is…" laying down your life for others. 1 John 3:16-  This ties in with putting others before you but takes it to a deeper meaning. Are you willing to put your plans aside to spend time with someone who needs you? Are you willing to take the money you have saved for that special something and spend it on or give it to someone who really needs it? These actions show people that your heart belongs to Jesus. Love, it changes lives!
"Love Is…" God! You want to be like Jesus? You must realize that without love you cannot know Him. He cannot abide in you if you don't love one another.  "Love Is…necessary! 1 John 4:7-21 Love, it changes lives!
You want to know how important "love" is? "Love Is…" what remains. 1 Corinthians 13:13 Faith will be done away when we see Jesus. Hope will be realized when we see Jesus. But love will remain through eternity. Love, it changes lives!
Pray about it! Study "love" in 1 John! Then go out and love on people! Let them see that you are a follower of Jesus! John 13:35 Love, it changes lives!
Latest posts by Tami Roberts
(see all)