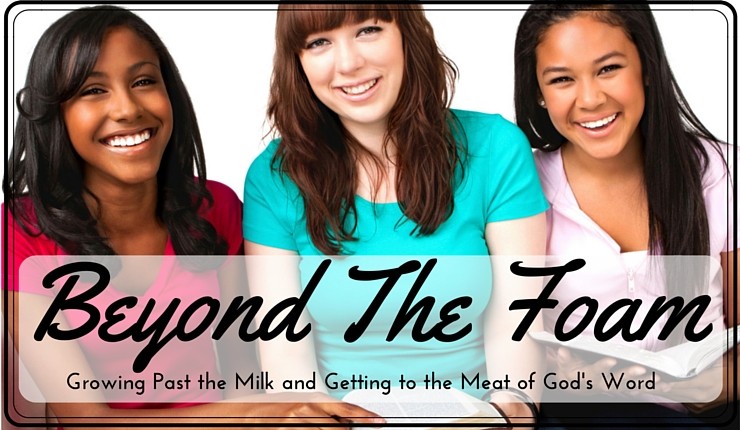 Imagine that we are going to make a cake. Before we can start making the batter we have to make sure that we have all of the ingredients. We need things like eggs, flour, sugar, baking powder, and so forth to be able to successfully make a cake. In the same way, our relationship with God requires multiple things to make it successful. Prayer, obedience, and studying His word are a couple of the things that we need. You might be thinking that I left out a very important one, faith. Faith is definitely required for a relationship with God, we know this. We talk about having faith a lot in the church, but we don't talk about why it is important, what it is, and how we have it. These are important things to know so let's see what the Bible says. 
Why is faith important? Ephesians 2:8 says, "For by grace you have been saved through faith. And this is not your own doing; it is the gift of God,". In this verse we see that faith is required for our salvation. God uses His grace to save us by way of our faith. That alone shows that our faith is important. Not only is faith required for salvation, we cannot please God if we don't have faith. "And without faith it is impossible to please Him, for whoever would draw near to God must believe that he exists and that he rewards those who seek Him," Hebrews 11:6. We can't just be good people. We can't just be religious people. We must be those that have a knowledge of and belief in God that leads to obedience in our actions. Not only are we saved by our faith and pleasing to God with it, we can also be blessed because of our faith. We can find several examples in the New Testament of this. Passages such as Mark 5:24b-34, Luke 7:1-10, and Mark 2:1-12 give us examples of times that people were blessed because of their faith.
So we know that faith is necessary, but what does it mean to have faith? The church as whole has "go to" passages when the topic of faith is brought up. Passages such as Romans 1:17, Romans 10:17, 2 Corinthians 5:7, and Hebrews 11:1. These are good passages, and they do apply to faith. Unfortunately, these passages are so often used that people accept them as the entirety of what we believe about faith and don't look into it any further. We need to put aside our preconceived ideas and what we have always heard on this subject so that we can be fully open to God's teaching.
 What does the Bible say that faith is? Generally people first think of belief when the topic of faith is brought up. What is usually meant by belief in God is that we agree with what is taught at the church congregation that we attend when we go there on Sundays and Wednesdays. The terms faith and belief are both translated from the same Greek word, however the common concept of belief does not fully encompass what the Bible tells us that faith is. We learn this in James 2:18-19, "But someone will say, 'You have faith and I have works.' Show me your faith apart from your works, and I will show you my faith by my works. You believe that God is one; you do well. Even the demons believe- and shudder!" We need to be able to show our faith with our actions. Belief alone is not enough to have a good relationship with God. James clearly states that the demons have belief, but we know that they are not right with God. The actions that we do because of our faith in God is what our faith is. Our faith is the actions that we do to obey God because of our belief in Him. To truly have faith it must be seen in our actions, in our lives. 
One way that God expects us to live our faith is by loving others. John 13:35, "By this all people will know that you are my disciples, if you have love one another." Jesus tells us that the defining characteristic of His followers is love. He also tells us that the most important command is to love God completely and the second is to love our neighbors, Mark 12:28-31. So often people will not join the church because they have experienced a lack of love from God's people. They have been looked down on, been made fun of, and gossiped about by people who teach that their God is loving. So instead of seeing love, they see hypocrisy. We cannot be the church that God wants if we are not loving.
 However, loving does not necessarily mean accepting. Jesus was the most loving man to ever walk the earth. He loved us enough to sacrifice His position in Heaven and His life. That did not stop Him from calling out wrong doing. When people were misusing the temple Jesus drove them out in righteous anger, John 2:14-17.  When the men who would become the twelve apostles  messed up Jesus would call them out on it. He even called out the religious leaders on their corrupt hearts, Matthew 15:7-9.  In our world today we are told that it is unloving to tell people that they are wrong. Sisters, I am telling you that it is just the opposite. How unloving would you have to be to know that someone is living in a way that will send them to Hell for eternity and not tell them that it is wrong? 
Another way we show our faith is by standing up for what our God has said is right and wrong. We need to stand out in the world. People should know that we are different. They should be able to watch how we live our lives and see. If we are dressed the same as everyone else, listening to the same music, watching the same movies and shows, talking and acting the same then how do they know that we are God's? If we live our lives the same as the world then we are not in God. "This is the message we have heard from him and proclaim to you, that God is light and in him is no darkness at all. If we say we have fellowship with him while we walk in the darkness, we lie and do not practice the truth," 1 John 1:5-6. When dressing we should keep in mind God's standards and not what is comfortable or in style. We should protect our minds from inappropriate language, thoughts, and images in the music that we listen to and the television that we watch. We should bridle our tongues to keep from saying the things that we should not, and avoid the actions we know that God does not approve of.
I know that this seems like a lot to do. I am living it just like you are. Actually living a life of faith is much more difficult than just saying that we believe in God.  Living in a society that doesn't understand God's love is hard. Telling people that they are wrong and risking backlash is hard. Standing out and being different is hard. We are never promised an easy life as Christians. What we are promised is that God will always be with us. He will help us when we are struggling. We can pray to Him about the things in our lives and He will hear us. He will provide for all of our needs. He has blessed us with a church family to help and support us. To be our friends, our confidants, and our accountability. He has promised an eternity with Him in Heaven if we live the way that He has commanded us to. As difficult as it may be, living in a way that shows our faith will be more than worth it. 

%MCEPASTEBIN%
Latest posts by Re'Elle Crowell
(see all)