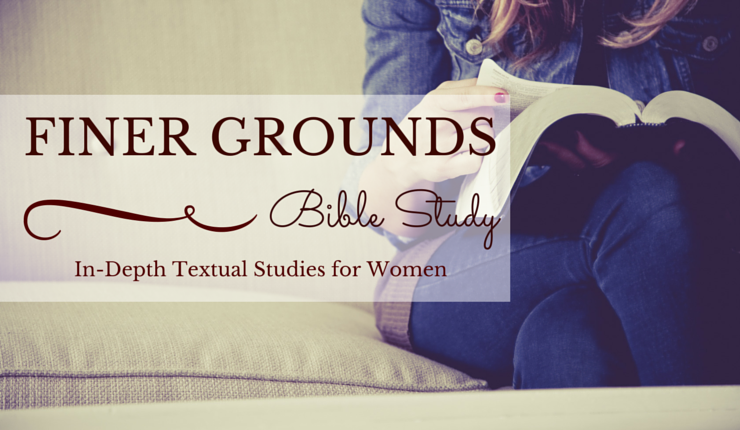 Did you miss a week? CLICK HERE for a complete list of the printable lessons
1 & 2 Thessalonians
Lesson 9: 1 Thessalonians Review
Last week we finished our examination of 1 Thessalonians. If Paul had a sweetheart congregation, I truly believe this was it! The love and concern he poured out in this letter is evident from the first verse to the last. This week we will be taking some time to review and piece together some of the main themes of 1 Thessalonians before we move on to our study of 2 Thessalonians. Taking a step back and reviewing the letter as a whole will help us solidify what we have learned. Be sure to read both letters this week!
What background information did you feel was most helpful to your understanding of this letter (cf Acts 17)? 
Write a basic outline of 1 Thessalonians. 
What do you feel are they key verses in 1 Thessalonians?
Describe what the petition verbs tell us about Paul's main concerns addressed in this letter (1 Thessalonians 4:1-"we request" and "exhort," 1 Thessalonians 4:10-"we urge you," 1 Thessalonians 5:12-"we request," 1 Thessalonians 5:14-"we urge you"). 
Summarize the main purpose of this letter in 1 or 2 sentences. 
Describe how each of these key words tie into the major theme of the letter:
Gospel/Word: 
Tribulation/Suffering/Affliction:
Spirit:
Coming of Jesus:
Satan/Tempter: 
Faith:
Hope:
Love: 
At what things were the Thessalonians excelling? 
What were the main struggles of the Thessalonian congregation? 
What insight does 1 Thessalonians give us into the coming of Christ? 
What instruction does Paul have for the leaders of the Thessalonian congregation? 
What does Paul tell the members of the congregation to do regarding their leaders? 
What was the most interesting thing you learned from this letter? 
What was the most challenging thing you learned from this letter?
What changes will you make in your life based on what you learned in this letter? 
I can't wait to start examining 2 Thessalonians with you next week!
Would you like to join the discussion? CLICK HERE to access our Facebook group and study through 1 & 2 Thessalonians with women all around the globe!
Latest posts by Kristy Huntsman
(see all)