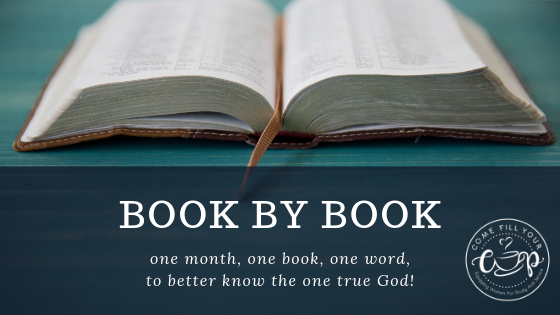 The book of Nehemiah marks the end of the inspired historical account of the children of Israel.  Though many more books follow in our Old Testaments, they fit within or prior to this book, chronologically.  Nehemiah, a cupbearer to King Artexerxes in Babylon, leads a third wave of Israelites returning to Jerusalem roughly a dozen years after his contemporary, Ezra.  The temple has been rebuilt, but the walls remain in shambles and the spiritual state of the people is not much better.  This book chronicles Nehemiah's great leadership and God's faithful providence as the people arise and build.  Notice these truths found in Nehemiah that are still relevant today.
There is no success without God's hand in it.  There was no logical reason that the king of Babylon should allow Nehemiah to leave, much less provide resources to build up a city that had no purpose for him.  However, Nehemiah had the power of prayer and the God of heaven on his side.  When he was disheartened, he prayed. When there was a problem, he prayed.  Before speaking to the King, he prayed.  In praise, petition, and confession- sometimes lengthy, other times brief – Nehemiah frequently prayed to God (1:4; 2:4; 4:4; 5:19; 6:9, 14; 13:14, 22, 29, 31). His dependence on prayer clearly displayed an even greater dependence upon God. It was Nehemiah's humble reliance upon Him that brought glory to the sovereign God who is the ultimate force behind true success. 
"So I answered them and said to them, "The God of heaven will give us success; therefore we His servants will arise and build…" – Nehemiah 2:20a
There will always be adversaries trying to thwart success.  In Nehemiah's day, their names were Sanballat, Tobiah, and Gershom, but their tactics are well known to every generation of godly leaders.  Criticism (4:2-3), confusion (4:8), intimidation (4:12), and loneliness (4:19) are keys in the arsenal. Perhaps their most used weapon that stems from all of these is fear (6:13,14,16,19).  Fear is a powerful motivator, and for all the legitimate angst that the wall-builders faced, Nehemiah reminded them that godly fear must outweigh it. (Study note: Look up the Hebrew meaning of the word awesome in the verse below.)
"…Do not be afraid of them; remember the Lord who is great and awesome, and fight for your brothers, your sons, your daughters, your wives and your houses." – Nehemiah 4:14
God's word is a necessary component for success.  People are people. No matter the culture or the time-period, the nature of humans has always been to tend toward the easy, comfortable, and popular.  This is the great challenge of following God, as we are often called to do and be just the opposite. Previous generations of God's people needed reminding of who God is and what His expectations are (Think back to Deuteronomy and Judges!).   Nehemiah's generation continued to struggle as well.  One of the things that made Nehemiah such a great leader was his willingness to get his hands dirty and work along side his brethren in the physical labor.  But when spiritual transformation was needed, it was only possible through the hearing (8.1-3), understanding (8:8) and taking to heart (8:9) of God's law.  While time stands, confession, repentance, and reliance on God's word are necessary staples of successful righteous living. 
"While they stood in their place, they read from the book of the law of the Lord their God for a fourth of the day; and for another fourth they confessed and worshiped the Lord their God." -Nehemiah 9:3
Your challenge word this month is "build."  It is only used a few times in the book, but the action is taking place throughout.   The challenge for you is not to just look for the word but put it into action. Whether you find yourself in a leadership role trying to bring about change, or simply a disciple trying to overcome fear and adversity, the building blocks are the same: reliance on prayer, a healthy fear of God, and constant reminder of His word.  Study the prayers of Nehemiah, and work on being more consistent in your own.  Mark all the characteristics and actions of "the Lord who is great and awesome" listed in chapter 9! It is a great refresher of Jewish history, too!  Turn off the news and turn to God's word!  We may not be building a physical wall like Nehemiah, but we can build an impenetrable faith – so let's rise up and build it!
Latest posts by Kathryn Baker
(see all)