1 Corinthians 14:15-16
I will sing with the spirit and I will sing with the mind also.
Greetings!
To my sister Bible class teachers,
La, la, la, la…
As we teach, one thing we learn is that most children love to sing in Bible class. It feels great to help put a Bible song in the hearts and minds of our students and upon their lips! We have been given a host of Bible events and people to sing about so let's help them learn how to sing! Teach by example! Open our mouth and sing and in turn, they will know it is OK to open up their mouths and let the singing come forth.
We have such a HUGE opportunity with these little ones, but teaching through songs can be challenging especially if there is a lack of knowledge or materials. One thing many of us lack is ready recordings of Bible songs to learn for ourselves! Some teachers who may not have been "raised" in the church going to children's Bible classes may not be familiar with even the simplest of Bible class songs.
Over the years I have been so very thankful for all the songwriters who have provided us with words and tunes that are pretty easy to sing that also give an accurate account of Bible truth. I know there are those of you in the brotherhood who have worked and written Bible class songs in book and website form. The internet offers a plethora of ways to find and learn songs that are useful in our teaching. I appreciate all your fine work and love finding your blogs in my online searches!
If you click on each Bible below, you will find more resources of songs for your Bible class!
Our daughter, Cassy Jeffery becomes very enthusiastic in her service to God when preparing to teach children. I am so excited, for this month for she has graciously allowed me to share some of her work in song that actually reinforces certain Bible lessons!  Don't you just love sharing? Cassy has written songs and sings them to tunes that most of us know and a couple tunes that may be new to us. Nevertheless, they are available. To us!! Thank you Cassy Jeffery!! (Member of the Moultrie Church of Christ in GA)
~ A GOLD STAR JUST FOR YOU!! ~
Click on the image below to find this month's "Gold Star" song visual aids!
When I teach young children I love to use pictures with my songs and who doesn't love hand motions?
This year I have had the GREAT pleasure of spending time with my 3rd grandson Micaiah. He was just 23 months old when he learned the motions to God made the Big Round Sun. He LOVES to sing!! He is learning to love God through Bible songs!! He is now two years old and some of his favorite songs are:
Climb, Climb up Sunshine Mountain
God Made the Big Round Sun (which actually has a 2nd verse)
A Sunbeam (Micaiah calls it – Sunbean)
I am Special
I love the Bible
The B-I-B-L-E
Jesus Loves Me
…and the list goes on!
I cannot wait for the sweet days our little Lydia wants to sing with Nina – that's me! (Lydia is our first granddaughter and the newest member of our family and is now a little over a month old.) 
It thrills my heart to hear children's voices singing songs that remind them of Bible truths.
Safe am I, safe am I,  in the hollow of His hand…
Singing His praises,
Gwendolyn Schnell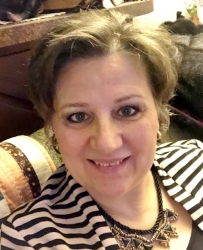 Latest posts by Gwen Schnell
(see all)