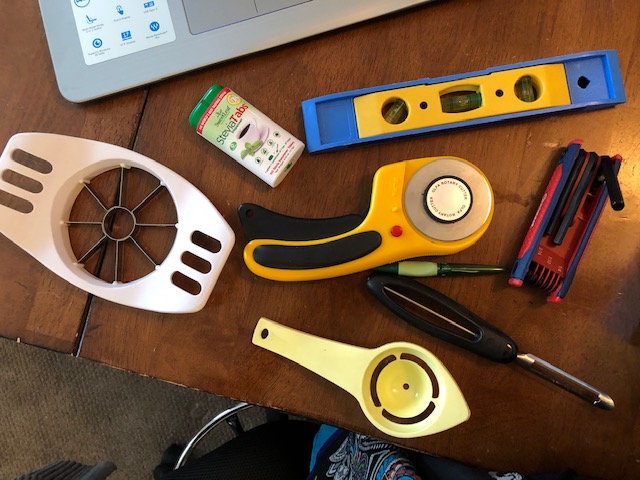 One very creative kindergarten Bible class teacher decided turn on a vacuum as she taught about Elijah being taken to Heaven in a whirlwind. She wanted to enhance the reality of the story for the children through making a loud wind sound. The next time the class met, the excited teacher asked the children if they remembered how Elijah was taken to heaven. One outgoing little girl replied that Elijah was sucked up to Heaven by a vacuum cleaner.  She knew what a vacuum sounded like and she knew Elijah went to heaven. Her little mind used what she already knew and applied it to the new information. The deflated teacher then had to retell the story trying to help the little girl understand it. Why? Because the sound of a whirlwind was OUTSIDE of the little girl's EXPERIENCE.
Below are some funny examples of children changing hymn lyrics to match their experience. 
"Praise God from whom all blessings flow. Praise Him all creatures HEAR THEM ROAR." It is written as "Praise God from whom all blessings flow. Praise Him all creatures here below."
"Are you sowing the seed of the king, DUMB BROTHER?" instead of "Are you sowing the seed of the kingdom, brother?
"Up from the GRAVY, A ROSE!" should be sung"Up from the Grave He Arose"
"Bringing in the CHEESE" is really "Bringing in the Sheaves" 
Children learn new information as it relates to what they have experienced before. Children crawl before they walk and walk before they run. They must add before they can multiply and multiply before they divide. Children sometimes misunderstand what they sing about in worship because of their limited experience.  
What does this have to do with teaching Bible classes? Well, if we want children to retain what is taught, we must make sure they fully understand what is being taught. It should relate to their experience if at all possible. 
WHAT TO DO
Look at the photo at the top of this article. It shows items I used recently for this activity.   Display various objects you have lying around your house. Choose objects children CAN identify and use objects they may NOT be able to identify or use.
Egg separator (Bring raw eggs to class so you and the children can try to separate the whites from the yolks.)
Apple corer/slicer
A level
Crochet hook
Measuring tape
Rotary cutter used in quilting
Potato peeler
Stud finder
Allen wrench
Wratchet
Let children observe the objects on display. Ask them if they know how to use any of the items.
Next, ask individual children to choose select one item. Ask them to explain to the class what it is and what it is used for . . . if they can.
Call attention to the remaining objects that no one can identify. Demonstrate or explain each object.  THEN ask again if they could use it now that they understand it. They will enthusiastically answer that they can indeed understand and use it now.
***NOW IS THE TIME TO MAKE APPLICATION TO THE BIBLE***
I always ask the children WHY we did this activity. They are always puzzled. So, I ask the following:
Is the BIBLE useful to use if we don't know WHAT it is?
Is the BIBLE useful to us if we don't know HOW to use it?
You can see the lightbulbs going off in their heads. They can make the jump from their experience with those objects to the Bible.
I now teach them that it is important that we learn how to use the Bible. It is important that we learn how to study it. The Bible is a very big book. It is really just a library of smaller books.  
At this point in the class, the children are like eager little sponges who can't wait to soak up what is taught to them next.  
Start teaching them all about the Bible.
Teach them the New and Old Testament books.
Teach them how to look up scriptures and what the numbers in a scripture reference mean.
Teach them interesting facts like the middle Bible book (Psalms), longest chapter (Psalm 119), shortest chapter (Psalm 117), shortest verse (John 11:35) and more.
Teach them that the Bible is the very words of God.
There is no limit as to how deep you might go with a study like this based on the age of the children.
Below are more activities we do in class that reinforce learning about the Bible.
So, there you have it, one way to incorporate an egg separator into your Bible class.
Let us know of your experience with the this idea in the comments section below!  Espresso yo self!
Also, please share your adaptations!
Now, off you go! And remember to Perk Up Your Bible Class using an egg separator!

Latest posts by Kathy Petrillo
(see all)