What is a learning center? It is an activity where kids engage in independent and self-directed learning activities. They are designed to enhance learning in an interesting and productive way. Can these be used in Bible classes? Absolutely!
Learning centers may be used before class, during class or after class. Children in my class ask their parents to let them come early just so they can work on learning centers.
My learning centers are contained in pencil pouches that fit into a standard 3-ring binder. Each pouch has an identifying cover that shows what that learning center contains.
On the back of the cover are the answers. All pouches are self-checking.
When first introducing a learning center, let children work in small groups. It is fun and it gives them confidence to do it alone the next time. The photo below shows children working on a new learning center together.
Make your learning centers colorful and interesting. When children are fully engaged in an activity, you will find they don't tend to get into mischief. Busy children are well-behaved children.
Learning centers don't always need to be done individually. Children can work together as in the photo below. The creation circles come from BibleClassWorkshop.com.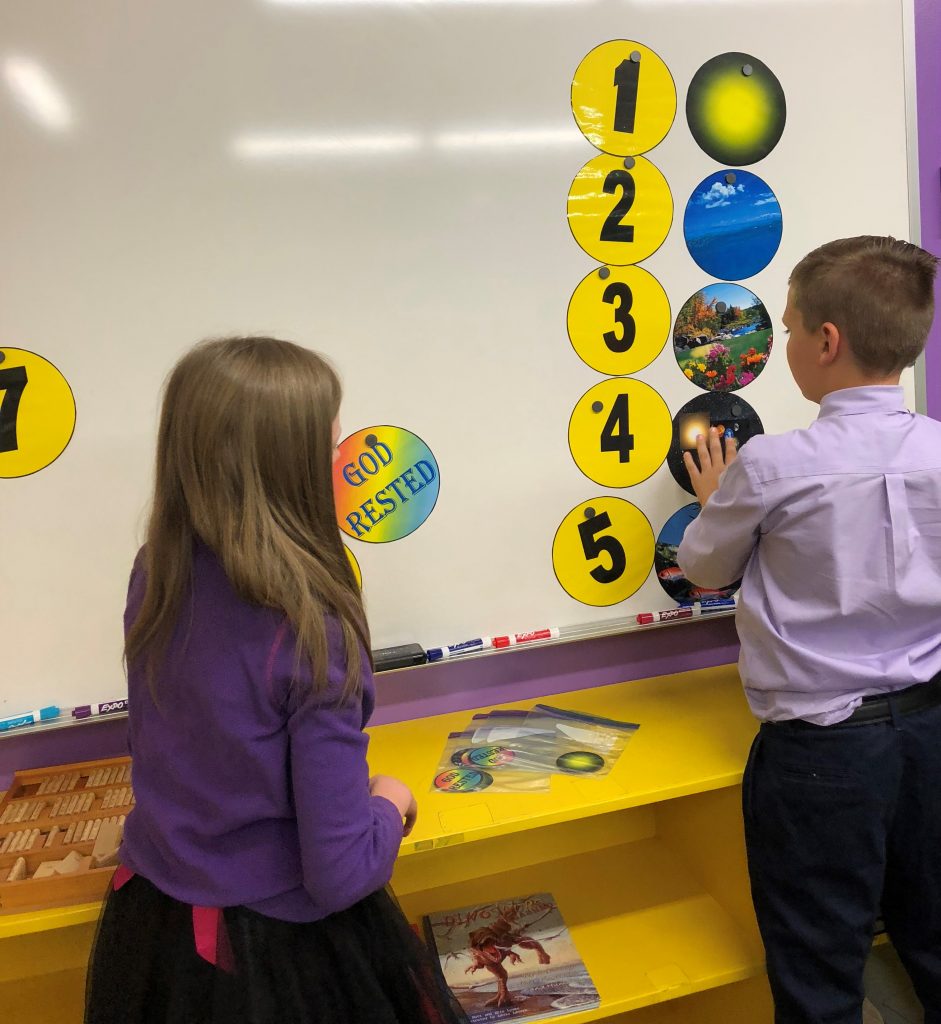 Making a learning center is a simple concept. Look for old visual aids or flannel graph that you can cut up and use. Keep an eye out for interesting Bible images online. Check out free clip art on the internet. Remember what you liked as a child and put some time and effort into creating learning centers.
With scissors, glue, a printer, some card stock and a little imagination, you can Perk Up your Bible class with learning centers.
Now, off you go! And remember to Perk Up Your Bible Class with learning centers.

Latest posts by Kathy Petrillo
(see all)