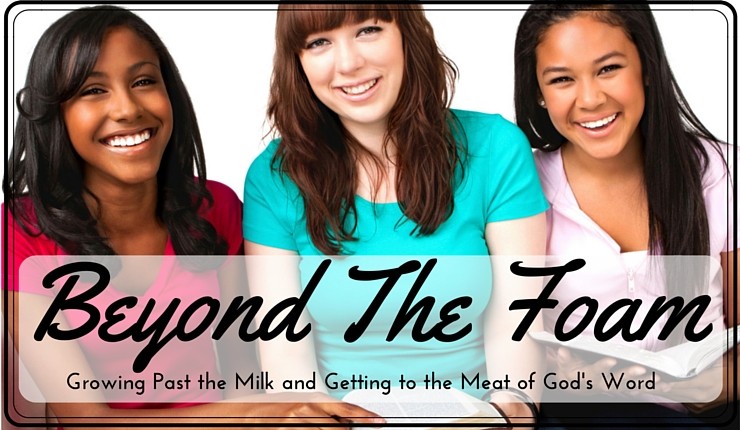 I don't think I have ever heard such a large group of people be so quiet. I was sitting in my seat in Harding University's 10am chapel with half the student body – thousands of college students – and you could have heard a pin drop in the auditorium. The administration had chosen to show us a clip of the trial for Amber Guyger. Guyger was a police officer who had just been convicted of killing former Harding student Botham Jean in his Dallas apartment, but in the clip we watched that day, Guyger wasn't the one we listened to. Jean's younger brother gave a speech that day, and his words and actions will remain forever cemented in my memory as one of the most incredible things I have ever witnessed. In his speech, Brandt Jean did something many people would have thought impossible: expressed forgiveness. A shocking sentiment to express to the killer of one's brother, but then he took it one step further. He told the prison-bound cop that the best thing for her to do would be to give her life over to Jesus.
            I've tried to imagine, as I'm sure many have, what I would have done, and how I would have reacted if I were to find myself in the same situation. The murder of a family member is so unthinkably horrifying; and it's hard to know exactly what one might think, say, or do in such a scenario. But one thing is for sure: it is nearly impossible to picture myself being so forgiving or expressing such genuine concern for the soul of an individual who hurt me so much.
            For most of us, murder might not be something we have directly had to deal with, but we have all had to deal with hurt, miscommunication, broken friendships, and other heartaches caused by the people in our lives. Human beings have a notorious record for being insensitive, narrow-minded, selfish, petty, passive-aggressive, arrogant, brash, rude, and fearful. The general trend in our relationships may not include us physically harming or killing one another, yet everyone has a story of emotional damage they've felt or inflicted, outside and inside of the church. When we're the ones who have been hurt, it is so easy to be angry or sad. It's easy to hold a grudge, it's easy to write that person off and want them as far away from us as possible. But that is not what we're called to do.
14 For if you forgive others their trespasses, your heavenly Father will also forgive you, 15 but if you do not forgive others their trespasses, neither will your Father forgive your trespasses. Matthew 6:14-15, ESV
The process of healing and forgiving may be complicated, but this command is not. There is no question or option involved – we must learn to forgive one another. Jesus speaks again about forgiveness in Matthew 18 with the parable of the unforgiving servant. He begins by answering Peter's question of how many times to forgive (70×7!) and concludes by warning listeners of the importance of forgiving our brothers and sisters "from our hearts." That phrase from verse 35 is what I want to zero in on right now, because sometimes we mistake genuine forgiveness for something else entirely. Here are a few things forgiveness is NOT:
Forgiveness is NOT pretending nothing happened.
I think a lot of us grew up hearing the phrase "forgive and forget." While I am certainly a huge advocate for moving forward and keeping no record of wrongs, in the literal sense, our memories simply don't work like that. Even if the offense occurred a number of months ago, it can be incredibly difficult to carry on with life and relationships the way you did before. When we try to pretend that we are "fine" when we are really hurting, or assume that the best way to get along with the other person is to say "it's okay" and beat around the bush when we see him or her, we are not helping out anyone.
Forgiveness is NOT trust.
Part of the reason it can be so hard to forgive, or recognize forgiveness is because the relationship has changed, possibly permanently. We might think to ourselves "We are polite when we see each other around, and I don't feel anger, but it's just not the same anymore! How can I forgive when things are still so weird?" Or perhaps even "Every time I talk to this person, I feel afraid that they will break my trust like they did before." The fear of being lied to or taken advantage of is a very real and valid feeling that many of us experience. The bottom line is that forgiving someone and truly bearing no ill will towards him or her is not the same thing as reconciliation. A quote I once heard said "trust is gained in droplets and lost in gallons." There is nothing wrong with taking the time to heal and (in some circumstances) rebuild that relationship as a separate process from forgiveness, as long as our desire to be at peace is genuine "in our hearts."
Forgiveness is NOT conditional.
One of the hardest parts of forgiving someone can be having to accept an apology you never received. Sometimes coming back to terms with someone might feel like bartering or debating: "Well, I'll forgive her when she apologizes." "Maybe if he would actually try to repair the friendship, I could forgive him." "If I see that she really feels bad, I'll be friends with her again." Sisters, forgiveness is NOT a negotiation. It is a command directly from our Lord that we must earnestly strive to obey.
Forgiveness is NOT easy.
I know there have been times when someone hurt me, but I found myself feeling guilty for being upset by what happened. I'm sure many of you can relate to that feeling of wanting to just "get over it" and wondering if you were wrong for wanting to avoid that person. While forgiveness is necessary, it does not have to be immediate. In most situations it would be wise to take time to process what happened before you even attempt to talk to or confront him or her; in order to avoid saying something you regret or perpetuating the conflict. Sometimes forgiving can be very simple. If someone you love committed a painful, yet small infraction, maybe it is as simple as reminding yourself of how much you love that person and how your bond is more important than a grudge. Other times people we deeply care about deeply hurt us and there is a whole roller coaster of emotions and internal battles involved to get through it. Either way, it is better to take time and be able to truly mean it when you say (or think) "I forgive you."
But as complicated and messy as it can all be, there is one thing that remains steadfast no matter what: the reason why we forgive one another. The Master that we serve is greater than any human tribulation or conflict we will ever face. We forgive each other because He forgives us. Because he sent His son to die for us. Because we want to be like Jesus.  
Out of the depths I cry to you, O Lord!
2     O Lord, hear my voice!
Let your ears be attentive
    to the voice of my pleas for mercy!
3 If you, O Lord, should mark iniquities,
    O Lord, who could stand?
4 But with you there is forgiveness,
    that you may be feared.
Psalm 130:1-4, ESV
            With our Lord there is forgiveness, and so if we are seeking to imitate him, there must be forgiveness with us also. Psalm 130 shows us the gratitude of a servant, of someone crying out to God in thankfulness for how He overlooks our iniquities. The mercy of God is one of the greatest gifts made available to us through Jesus' sacrifice; and in Matthew 26:28 Christ explains how his blood is poured out for the forgiveness of sins. So for the days when you are grappling with hurt and shattered relationships, lean on these truths for your motivation to do what is right. When it's hard to forgive for the sake of our brothers and sisters, we must still forgive for the sake of our Lord.
By: Ashley Rehmel