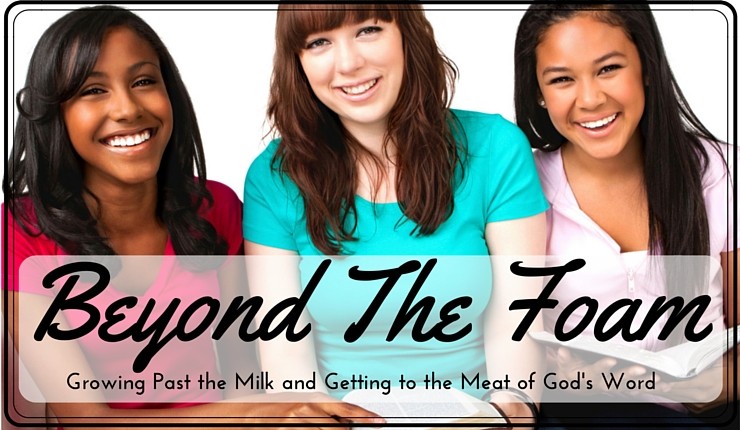 (Side Note: Depression and anxiety are very serious and should be taken as such. If you experience these symptoms, please contact a medical professional. Some may need medical help. There is a path to getting better. Medicine may be a necessity for some. Please contact a medical professional to determine the proper path for you.)
She walks across the stage at graduation and takes her diploma. Everyone surrounds her congratulating her on her accomplishment. She smiles and thanks them all but inside she is in pieces. Inside, she wants to scream. She has worked her entire life to get to this point but somehow it feels empty. There is a little voice in her head telling her she's still not worth anything. The longer people talk, the louder the voice gets. Suddenly, the voice is screaming. There is no way out. As her family gets home, they brainstorm ways to celebrate. Yet all she wants to do is go to sleep. Her mind is tired, her body is exhausted, the future in front of her is full of uncertainty and fear. She begins to pray to God.
Elijah was a powerful prophet of God who in 1 Kings 18 defeated 950 false prophets on Mount Carmel. Many would consider this to be Elijah's greatest moment, his big day. For Elijah, it should be a day of celebration. Instead, he finds himself fleeing for his life from the wicked Queen Jezebel of Israel, who has declared her vengeance on Elijah over her fallen false prophets. Elijah flees into Judah and begins to pray to God.
He prays for God to kill him.
A common response to anxiety or depression is excessive sleep. The Bible tells us that as soon as Elijah finishes praying to God, he laid down and fell asleep. It is very likely that his depression was debilitating enough that his body was weak and unable to continue in its current state. It is also important to understand how weary his body would have been physically. He had just experienced what many describe as his finest moment. Immediately afterwards, he was on the run for his life. The first chance he gets, he begs for his life to end. God's response was surprisingly simple. He did not condemn Elijah, nor did He allow Elijah to remain in his depressed state.
God told Elijah to get up and eat. (19:5-7)
In verse 5, an angel touches Elijah and gives him God's instruction. When Elijah looked, he saw that God had provided him with both food and water. After consuming the food, Elijah again fell asleep and God again sent an angel to wake him up. "Arise and eat, for the journey is too great for you." This instruction may seem elementary to the average person, yet anyone who has suffered from the debilitating effects of depression can understand the struggle involved in completing these everyday tasks. God is the ultimate comforter and His prescription was self-care; eating, drinking, and a small amount of physical activity. God's prescription works, and Elijah finds himself strengthened, able to complete a 40-day journey to Mount Horeb where God finally confronts Elijah.
God showed Elijah His power. (19:9-12)
At Mount Horeb, God finds Elijah in a cave and asks why Elijah is there. Elijah explains himself in verse 10:
"…I have been very jealous for the Lord, the God of hosts. For the people of Israel have forsaken your covenant, thrown down your altars, and killed your prophets with the sword, and I, even I only, am left, and they seek my life, to take it away." (1 Kings 19:10, ESV)
Elijah pours his heart out to God. He is discouraged, upset, and terrified. God does not leave Elijah alone with his fear.
And He said, "Go out and stand on the mount before the Lord." And behold, the Lord passed by, and a great and strong wind tore the mountains and broke in pieces the rocks before the Lord, but the Lord was not in the wind. And after the wind an earthquake, but the Lord was not in the earthquake. And after the earthquake a fire, but the Lord was not in the fire. And after the fire the sound of a low whisper." (1 Kings 19:11-12, ESV)
God doesn't leave Elijah alone. No matter what is going on outside, God is there, even if it is not obvious. No matter how terrifying the circumstances are, no matter what else is happening, God is there. Just as He was there for Elijah, He will be there for us. The words of Joshua 1:9 ring true "Be strong and courageous. Do not be frightened, and do not be dismayed, for the Lord your God is with you wherever you go." Through all the strong winds and earthquakes that rage, verses such as Hebrews 13:5 and Matthew 28:20 quietly whisper a reminder that God is always with us.
God told Elijah to get back to work. (19:15)
God allowed Elijah many days of rest, yet still expected him to continue doing His work. Like the huge responsibility Elijah had, that of being God's prophet, we have the incredible opportunity to spread the Good News of the gospel to the whole world (Matthew 28:19-20). It is possible that we might face anxiety and depression like Elijah, yet we must remember our greater purpose. God has trusted us with every tool we need to rest forever with him in Heaven and for us to bring as many people with us as possible.
God also made sure to equip Elijah with exactly what he needed to continue being a prophet.
God sent Elijah the help he needed in Elisha. (19:19-21)
As God gives Elijah his first task after Mount Carmel, He also commands Elijah to anoint a prophet to eventually take his place. It is no coincidence that God chose to bring Elisha into Elijah's life at this time. In the same way, we should pray for God to send people into our lives who will lift us up and help us complete the Christian race. It is very possible that God has already sent individuals into our lives who can help: He has given us His church. Try to approach someone in the church you trust, someone who can help lift you up in your darkest moment.
Finally, God showed His love for Elijah in a way that He is unable to show us today. However, God made sure to record it for us to read and find comfort.
God did not let Elijah die.
Throughout the Bible, only two individuals never tasted death. The first account is of Enoch, the father of Methuselah in Genesis 5:24. He lived 365 years, and he "walked with God, and he was not (found), for God took him." The second individual was Elijah. In 2 Kings chapter 2, God takes Elijah up to heaven in a whirlwind, shielding him with chariots of fire.
In 1 Kings 19, Elijah was a broken man facing tremendous anxiety and severe emotional and psychological depression. God saw Elijah's suffering and gave him the tools he needed to overcome it. Even so, God has made it crystal clear that Elijah still received his eternal reward in heaven.
In a similar way, even faithful Christians can suffer from debilitating and overwhelming anxiety and depression. However, if we walk with God and obey His commandments, we will be able to receive our reward as Elijah did.
She lays in bed, exhausted and crying, praying to God for answers, for comfort. She glances at her bookshelf and notices her Bible laying on its side, a thin layer of dust on its cover. She gets up and turns it to 1 Kings. God has given her exactly what she needed.
Latest posts by Re'Elle Crowell
(see all)